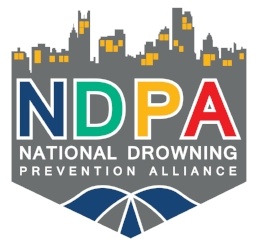 May is Drowning Prevention Month. It is a dire subject, but being water safe is a major part of our mission here at SafeSplash. With Summer around the corner, more families will be visiting the local pool or body of water and it is a good time to reevaluate your water safety practices. Please take a moment to read some water safety tips below by the National Drowning Prevention Alliance.
Founded in November 2004, the National Drowning Prevention Alliance advocates for increased education and awareness for water safety best practices. They hold drowning prevention programs and support organizations that work towards this goal. Drowning is the second leading cause of death for children aged 1-4 in the United States and is the leading cause of death for children aged 1-4 in Southern states. With this being such a serious statistic, the NDPA offers comprehensive analysis and education in drowning prevention:
Water Safety
"First and foremost, we believe that drowning is preventable."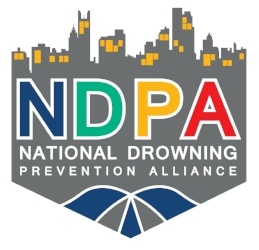 Multiple strategies are needed to prevent drownings. Using "layers of protection" is the best way to enjoy the water safety. Each layer is used to compliment the others, so that no single strategy or approach is used.
Swimming Lessons:
All adults and children should learn to swim.
Adults should be smart and aware; never consider children "drown proof" because they've had swim lessons. Nothing will ever eliminate the risk of drowning. Even an Olympic Swimmer can drown.
Speak with your pediatrician before considering any water safety/swimming lessons for children. With the right instruction, children can gain skills and a love for the water even at a young age. Ensure that swim instruction includes water safety and survival education at the appropriate developmental level.
Check if the instructor is trained in swim instruction, child development, and currently certified in CPR. Lessons should be continuous, year-round, not taken for just one season.
Supervision:
ALWAYS know where children are. Never leave a child unattended in or near water in a pool, tub, lake, river, canal or ocean, even when lifeguards are present.
ALWAYS be aware of potential dangers in all environments, such as when away from home. Never leave your child in an environment with unprotected water hazards.
Instruct babysitters and caregivers about potential pool hazards and emphasize the need for constant supervision of children and barriers.
If a child is missing, always check the pool or spa first.
Whenever infants and toddlers are in or around water, an adult should be within an arm's length, providing "touch supervision."
In addition to parental supervision, designate a "Water Watcher" to maintain constant watch over children in or near the water. The "Water Watcher" should not talk on the phone, read, cook, clean, or engage in any other distracting activity. After fifteen minutes, a new "Water Watcher" should be designated so that supervision stays fresh. Ensure that the "Water Watcher" is a sober adult who knows CPR and has basic swimming skills.
Do not use flotation devices as a substitute for supervision. "Water wings" or "floaties," inflatable water rings, and other pool toys are NOT safety devices. Only US Coast Guard approved life jackets are designed and tested for safety.
Preparing for Emergencies:
Keep a phone poolside for emergency use, so that an adult can call for help if needed.
Anyone who lives in a home with a pool should learn CPR and rescue breathing. Ensure that babysitters have current CPR training and certification. CPR training and certification should be refreshed every one to two years
Pool owners and operators should enroll in a local water safety course that teaches proper rescue techniques.
Keep a life-saving ring and shepherd's hook at poolside. CPR instructions should be posted poolside. Know how to use the rescue equipment and perform CPR.
If you or someone you know may be interested in learning more about SafeSplash Swim Lessons for children and adults I invite you to register today so a call center agent can provide you with more information!
Safe Swimming is Happy Swimming!


---
"NDPA Supports May as "National Drowning Prevention Month"." NDPA.org. NDPA Staff, 18 Oct. 2011. Web. 02 May 2017. http://ndpa.org/ndpa-supports-may-as-national-drowning-prevention-month/