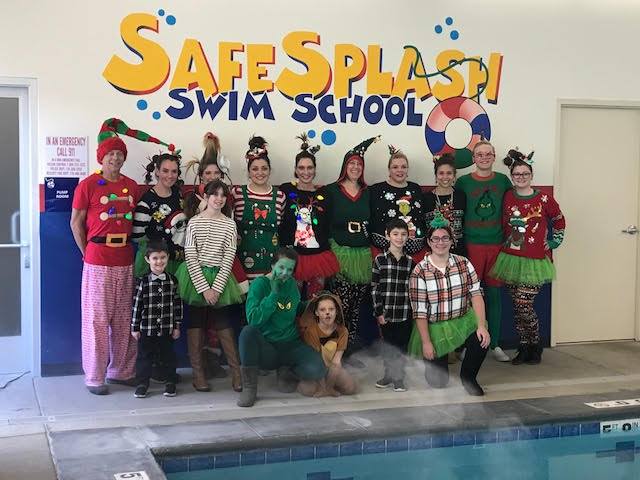 A recent Saturday morning swimming lesson was just wrapping up, and I was giving "high fives" to my four Beginner 1 students. Three of the kids quickly exited the dock but 10-year-old Allison peeled back her steamed goggles to reveal her misty, brown doe eyes.
The Importance of Year-Round Swimming
"I'm gonna miss you Mrs. Susan," the young swimmer said, giving me a tight side hug. "This is my last lesson, but I might see you again in the Spring. I can finally put my face underwater, and I love being here. It's so fun!"
Allison's aunt stepped into the pool area and saw her niece weeping. "I'm going to talk to her mom about continuing through the Winter," she said, bringing a content smile to the girl's face.
As a long-term swim instructor and Mom of two, I firmly believe in the importance of keeping kids swimming year-round. I have heard parents say that being in the pool will make kids sick in the colder months. Pediatricians will tell you, viruses, not frigid temperatures, cause colds and flu. In fact, doctors will say it is quite the opposite. It's best to keep your kids active and fit, which will ultimately boost their immune systems.
Don't worry - we have space for you to blow dry those little, wet heads before heading outside. Our pool has a delightful temperature of 89 degrees and the air on the deck is balmy. It's like taking a step back to summer, and it's the ultimate way to keep Cabin Fever at bay.
My professional advice is the keep kids swimming all winter long. I've seen swimmers take a break over the winter – only to lose all the skills we learned over the Summer and Fall. As Spring approaches, parents quickly scramble to re-enroll their children in swimming lessons to get ready for Summer activities, only to find they digressed, sometimes an entire level.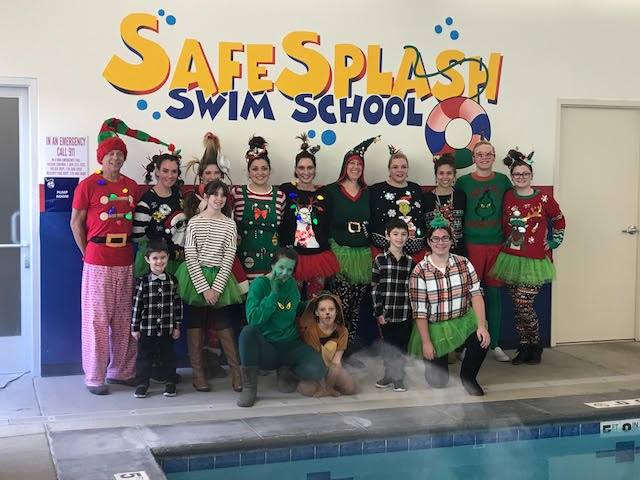 Also, as you shop for the holidays and birthday presents, consider gift certificates to SafeSplash swimming lessons. It's a gift they won't return, grow out of, or get tired of a year from now. In fact, you have just given them the best present and one that could most definitely save their life.
I am passionate about swimming and water safety and feel they need to be a staple in every kid's upbringing. My two children – one grown and one still in his teens – tell me some of their happiest memories are water activities we did together and are still enjoying. I hope you will agree. See you soon at the pool!