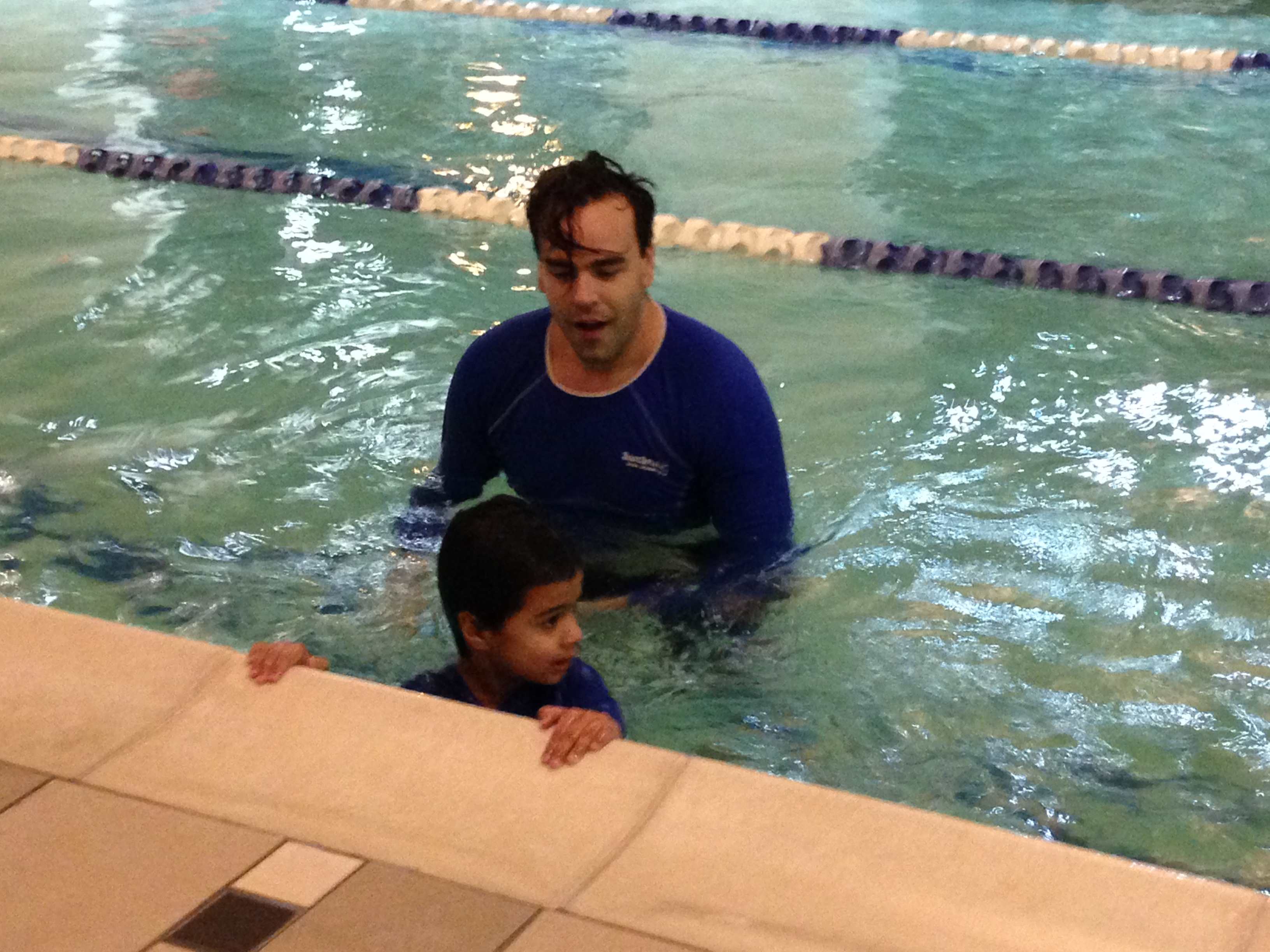 Shayan, age 6, has been with us since May 2017 and is our pioneering example of why special needs lessons are so important. Below, Shayan's parents write about their child and what they recommend for anyone who has kids with special needs: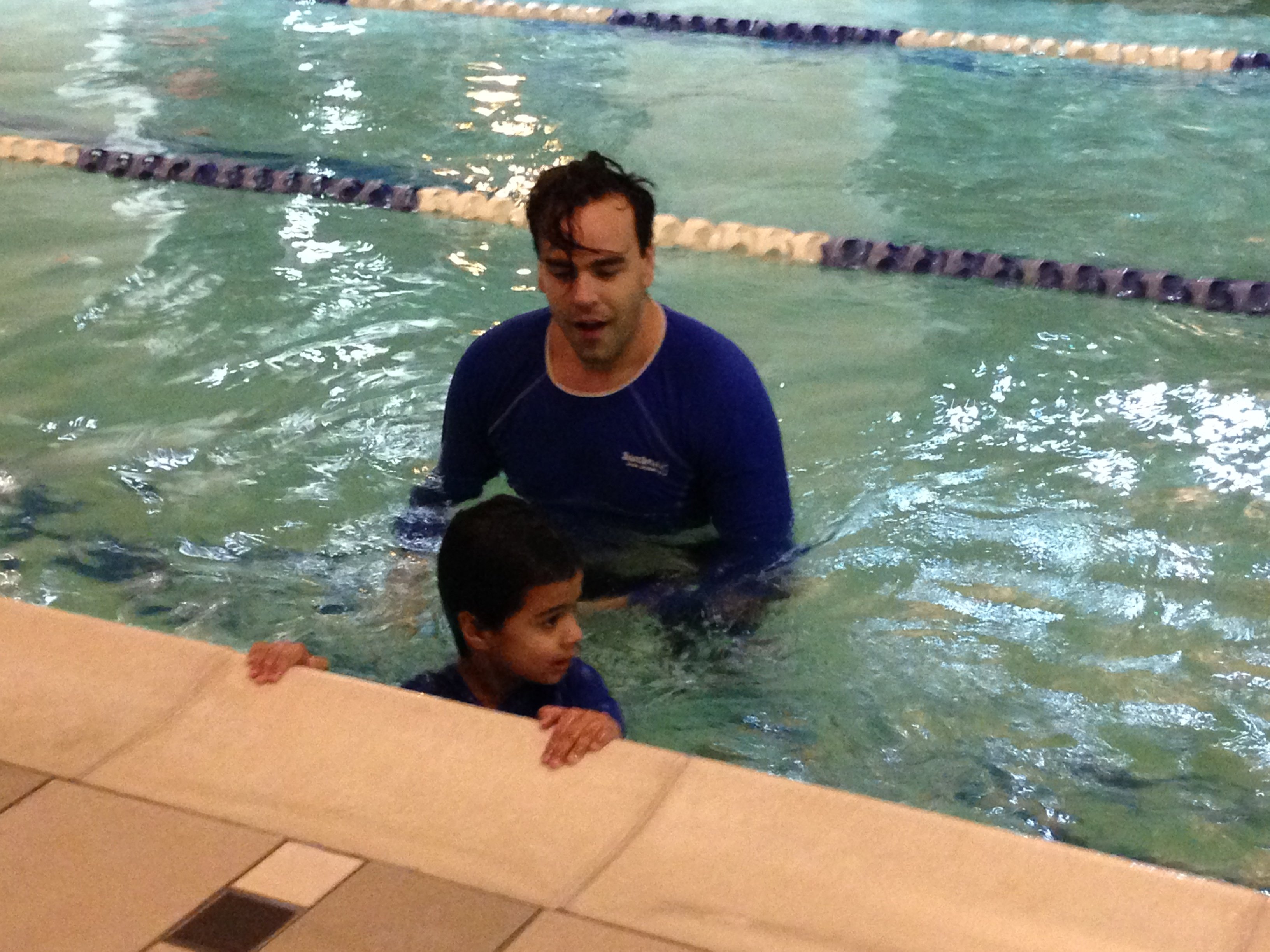 "Shayan is a happy 6-year-old boy who was diagnosed with

autism

when he was 3 years old. He enjoys the water, whether that's through the pool or ocean.

When Shayan was 2, we would take him to the swimming pool at my brother's apartment complex. As soon as we'd reach the complex, Shayan would pull our hands and visually tell us he wanted to go to pool. We'd strap him into his life jacket and he would spend hours enjoying the water.

My brother eventually moved into a house he purchased away from the apartment complex's pool. For nearly a year, Shayan rarely had the chance to visit water. One day, while vacationing at Crater Lake, we had the opportunity to enjoy our hotel's swimming pool. To my surprise, Shayan was nervous and afraid to enter the water! He did not enjoy the water that day and that's when I realized we should start visiting a pool more regularly.

After returning from Crater Lake, I began

looking for a swim school

. By this time, Shayan had a formal diagnosis of autism and we therefore needed an instructor experienced in working with kids with disabilities. I found out that an instructor at our local SafeSplash was trained in working with special needs kids. I

contacted the SafeSplash program

and enrolled Shayan for a weekly one-on-one session.

Shayan now has a place to enjoy swimming and it has been quite a ride. Some days, Shayan performs well and you can see his improvements. That's what we wish for. However, other days are rough as you see your child regress. I see kids his age master swim lessons in a relatively short period of time but, as parents of a child with special needs, we must be patient and keep things in perspective.

Nevertheless, we continue lessons for Shayan. Continuing is key though we know Shayan occasionally needs time off. This time off is O.K. as we see it is rejuvenating for him.

There was a time when we began pushing him after seeing improvements. As a result, he no longer wanted to attend his lessons. It took nearly 6 weeks to get him back to his earlier state of enjoying swimming. I then realized it is very important for your child to enjoy what he does.

We also realize that it is O.K. to change instructors if your child is not progressing. Sometimes new starts can benefit the child. Luckily for us, we couldn't ask for a better instructor for Shayan. He bonded well with his instructor, Steven, and now trusts him completely. Shayan enjoys coming to his weekly lesson. Steven pushes him to learn new skills while also allowing him space to enjoy swimming."
Shayan's parents also suggest the following if you have a child with special needs:
Keep things in perspective. Your child's progress may be slower than that of other kids. As long as you see improvements, continue what you're doing.
Remain patient. Learning new skills takes time.
Make sure your child enjoys the session. If he/she is not enjoying the lessons, it will be difficult for your child to progress.
Do not push him/her too hard as they may stop liking the lessons.
It's O.K. to take a break.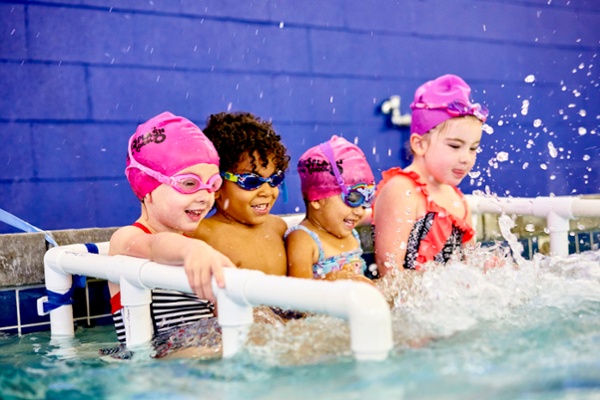 There will be times that
special needs classes
won't necessarily go according to plan. At SafeSplash, we will work with you through both the difficult and rewarding times. We are with you for the long haul in order to teach your child safety skills, in or around the water.