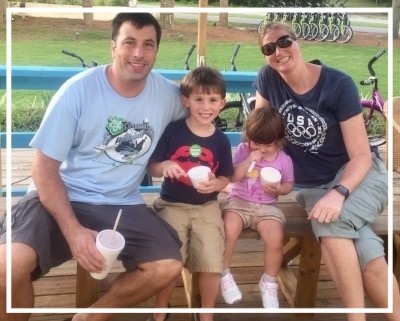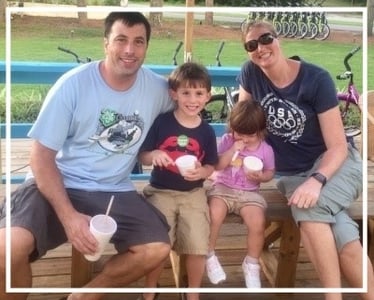 My name is Courtney Shealy Hart from Atlanta. I am a wife, a mom, and a 2000 Olympic 2x gold-medalist.
Swimming has always been an important part of my life. My grandfather taught me to swim when I was a baby. I started swimming on a summer league team when I was five years old. I have made so many friends and traveled all over the world because of this wonderful sport.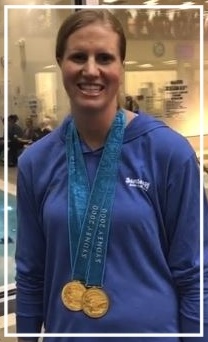 I swam in college where I was a part of four conference championship teams and two NCAA championship teams. During my senior year, I was named NCAA Swimmer of the Year. Academics were also very important to me. I graduated Cum Laude with both a bachelor and masters degree. Swimming taught me the valuable life lesson of time management which enabled me to balance both academics and swimming in school!
With my family, I have been able to turn my passion for swimming into a passion to teach swimming. A while back, my husband and I joined SafeSplash to start providing swim lesson instruction. Their passion to teach swimming matched ours, and I now have the privilege to partner with SafeSplash to teach swimming as a life skill.
It is truly one of our great passions. I believe everyone needs to know how to swim no matter if you ever want to be on a team. If you go on vacation anywhere near water, you need to know how to swim.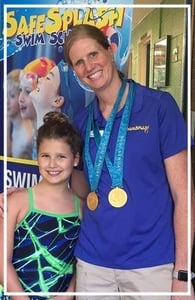 I encourage you to get in the water! The benefits of learning to swim are lifelong, and the secure knowledge of knowing that your child is safe in the water relieves so much stress when you are around the water a lot like I am.
With Spring coming around, now is the time to learn to swim!
Courtney and her husband Justin own, operate, and teach at SafeSplash locations in the Atlanta, GA area.