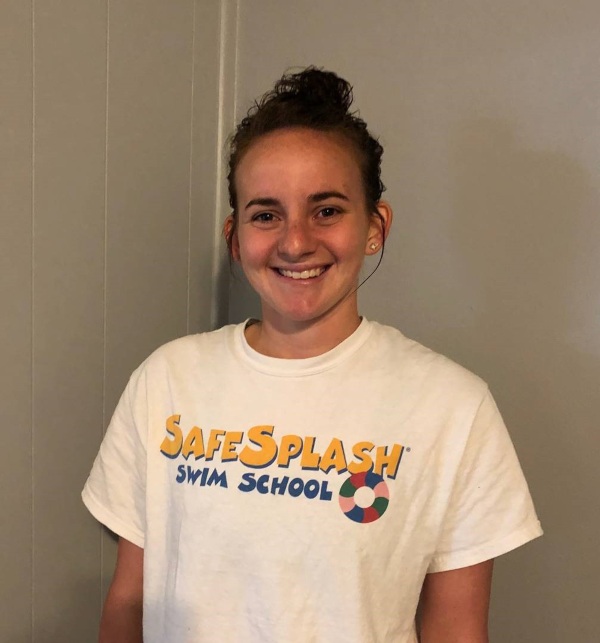 Ms. Julia works with SafeSplash Houston at the Pearland location. She has been employed with us for a little over a year! Ms. Julia is our Employee of the Year for 2019 and we are thrilled to have her on our team!
Ms. Julia's favorite part about working for SafeSplash is getting to know and interact with her swimmers.
"It is exciting to see how quickly they can make progress! I enjoy teaching all types of swimmers. I have a background in early childhood education so I always get excited about teaching beginner 1 classes. I enjoy helping young swimmers overcome their fears and gain confidence in the water."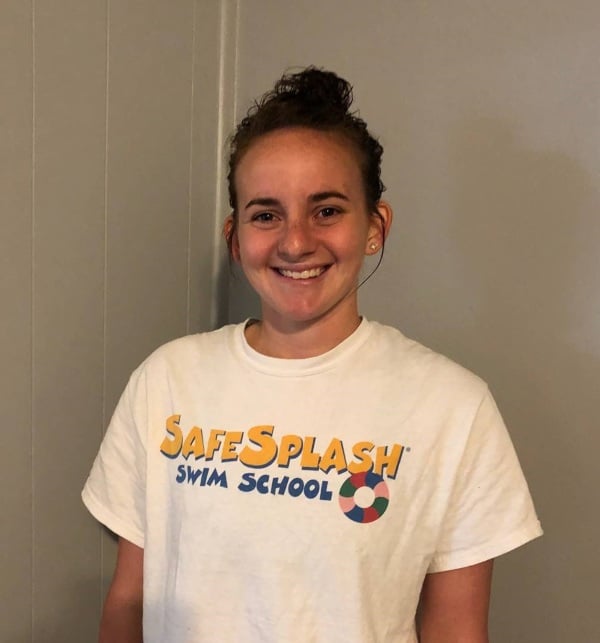 What is your favorite memory since working at SafeSplash?
"I have a lot of favorite memories from this job so it is hard to pick just one! One of my favorites was when one of my swimmers, who never wanted to jump in alone, overcame their fear and jumped without holding my hand. She was able to jump and swim to the edge all by herself. I could tell she was so proud of herself and her mom was beyond excited. I love getting the chance to be a part of those special moments."
Julia works with SafeSplash on Friday nights and Saturdays because during the week she teaches Pre-K/Special Education at an elementary school. This is Julia's fourth year teaching and she thoroughly enjoys it!
How did you find SafeSplash and what made you want to work with us?
"I found SafeSplash because of a research project I was doing for my classroom. When I saw that SafeSplash offers classes for special needs I was very excited and wanted to be a part of the team. I love having the opportunity to teach and support swimmers with special needs."
When Julia is not working she enjoys going for runs and bike rides. She is currently training for a triathlon! Way to go Ms. Julia! We are so proud of you and honored to have you be a part of the SafeSplash Houston Family! Thank you for all that you do in helping us build lifelong swimmers!