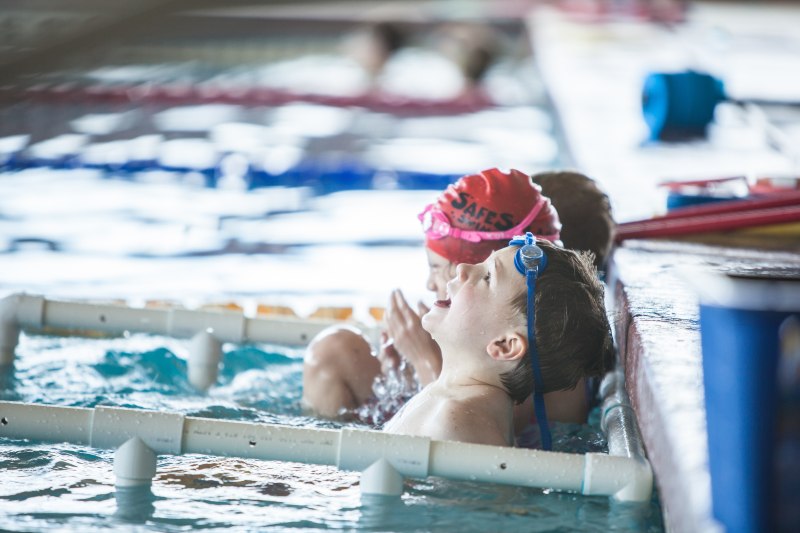 For those of you who don't know what a "level 5" swimmer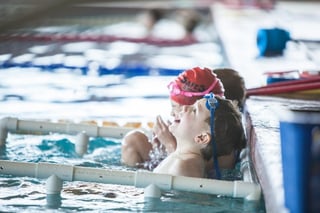 is, think flip turns, the butterfly, freestyle for a long way, breast stroke for a long way, good backstroke form…overall a pretty darn good swimmer. At age five, I think pretty impressive by any standard. Keaton certainly didn't come into this earth a swimmer, like all kids or adults, depending on when you start, swimming is a life skill like any other sport. It takes time, dedication, great instruction and repetition to get good at it.
Keaton started swimming lessons when he was six months old in the pool with Mom, an instructor, and five other moms and babies. When we started I really thought it would be a fun activity for the both of us; it was a sporting activity which I was drawn to and neither of us had expectations that the next Michael Phelps was being born in the pool. I didn't even think we had flip turns or the butterfly in our future. What I learned throughout the next several years though, is that Keaton would grow to love his time in the pool; in fact, to be very protective of it. When given choices from parents (who secretly wanted a quiet evening at home), Keaton always chose to go to swimming lessons. His father and I were not allowed to schedule events, dinners, or activities that would interrupt swimming lessons on Wednesday nights. Even when Keaton wanted to expand his activities at night to soccer, it was clearly requested of us that SoccerBuddies should be in addition to swim lessons and not a replacement (he was quite tactful in his words so as not to sound spoiled and thus to get what he wanted).
The same instructor that taught us at six months is still teaching Keaton today. Now I would love to tell you this was the key to his learning, and it certainly played a role, but attendance and instructor consistency were a part of building the strong foundation he has today. They say it takes 10,000 hours of focused practice to become an expert in something. While he doesn't have 10,000 hours, this time has provided him a start down that journey, should he chose it over baseball, soccer or golf. And for us as parents, we know we have provided him a valuable life-skill.
For a kiddo, it is pretty rewarding to move from level 1 to level 2; from 2A to 2B. When he moved to level 3 I was truly amazed, proud, and for sure had some tears in my eyes. I wanted him to primarily be safe but also to learn to love the water. Water for our family is included in every vacation. I wanted Keaton to love to swim and do it well enough to instill comfort and confidence.
Level 5 at age five was never on my radar and yet I can't help but marvel in all this accomplishment means for Keaton. It means fun, freedom, confidence, happiness, lifetime exercise, and a true love and respect for the water. It also means that Keaton has joined swim team for the first time this year! We are excited to learn about the life of swim meets and the Individual Medley. Stay tuned for more on the swim team season!
What level is your child ready for? Check out our Find a Class Level page and start your lessons today!