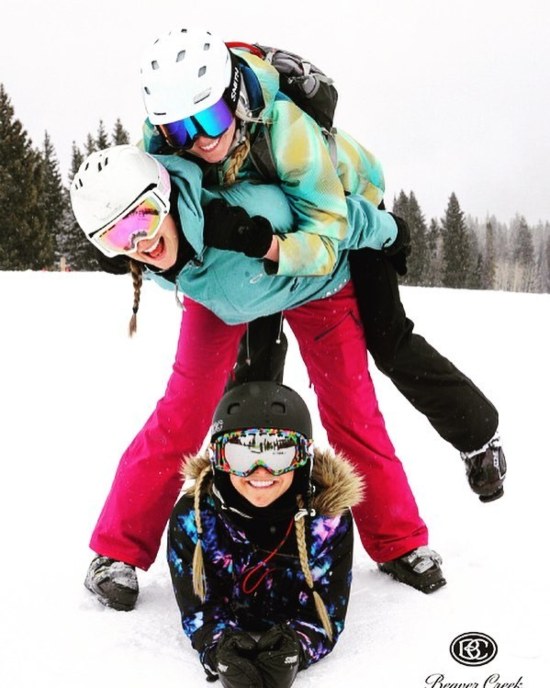 Growing up a competitive swimmer made me into a working machine. I loved waking up at 5:30am to swim countless miles, the friendships I made, and the hard worker it turned me into. I started swimming at the age of nine, when my parents decided to build a pool in the backyard of our southern Louisiana home. My parents completely forgot to put me in swim lessons growing up and by the time the pool was built, they were apprehensive about my swim ability. Luckily, my parents put me into the pool and I began to swim all the competitive strokes almost perfectly. They could not believe their eyes; it was my knack! I then went on to swim competitively for ten years and ended my career right before college. There was something about swimming that was addicting to me, it made me feel free and effortless and put my mind at ease.
I ended up moving to the landlocked state of Colorado for college and while there I set out to find a second passion I could put my heart and soul into. It was not until after college, under unconventional circumstances, that I found it. The main reason I moved to Colorado was due to the breathtaking scenery and mountain life. It was something I had never been exposed to, but knew I wanted to explore more of. One November, my mom decided to take me to Copper Mountain to ski for the first time. It was something I wanted to try because I lived an hour from the closest ski resort. It took me a whopping three hours to get down a simple green run, something that did not sit well with me as a former athlete. I was doing my "pizza" while I was supposed to "french fry," and it was a complete disaster. I got down to the bottom of the mountain distraught. I was so used to being a natural athlete and swimming came so easy for me that I figured skiing would be the same. After that long day, I decided to make it my goal to become a great skier.
This past year I bought a ski pass and ended up going up every single weekend. Slowly, I started keeping my edges together while turning and I was increasing my speed. I was waking up at 5am every Saturday to get first chair and couldn't feel my legs by the end of the day, but it made me so happy! My friends bought ski passes, as well, and we would pile into one car and make an entire weekend out of it. I set a goal for myself every trip to overcome. It started as simple as not falling on a blue run and by the end of the ski season it was to race my friends down a double black diamond mogul run. Skiing became my new addiction.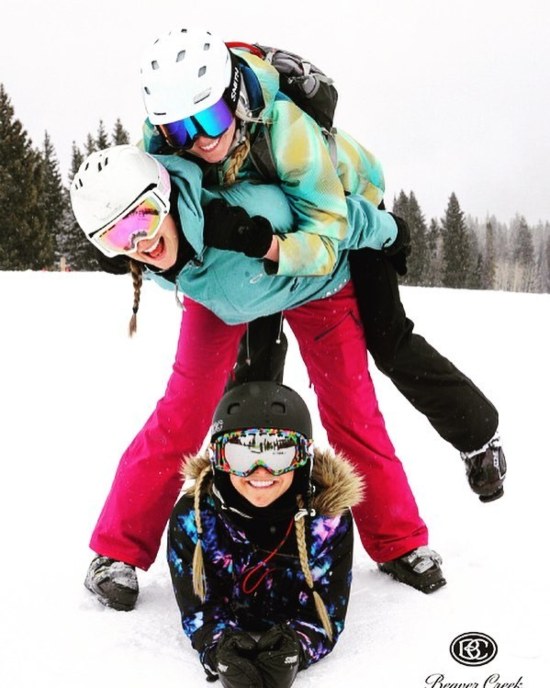 Skiing gave me the same feeling swimming did. It gave me a sense of freedom and ease. I would look around me and see the magic that is Colorado and it seemed to help me put things into perspective in my own life. I ended up skiing over 15 days this year in Colorado and have made incredible friendships along the way. Though swimming is something I can always go back to, skiing is definitely my new future and passion.
Interested in setting new swimming goals? SafeSplash has additional programs to challenge anyone from 6 months old to adult and master swimmers. Learn more at the link below!