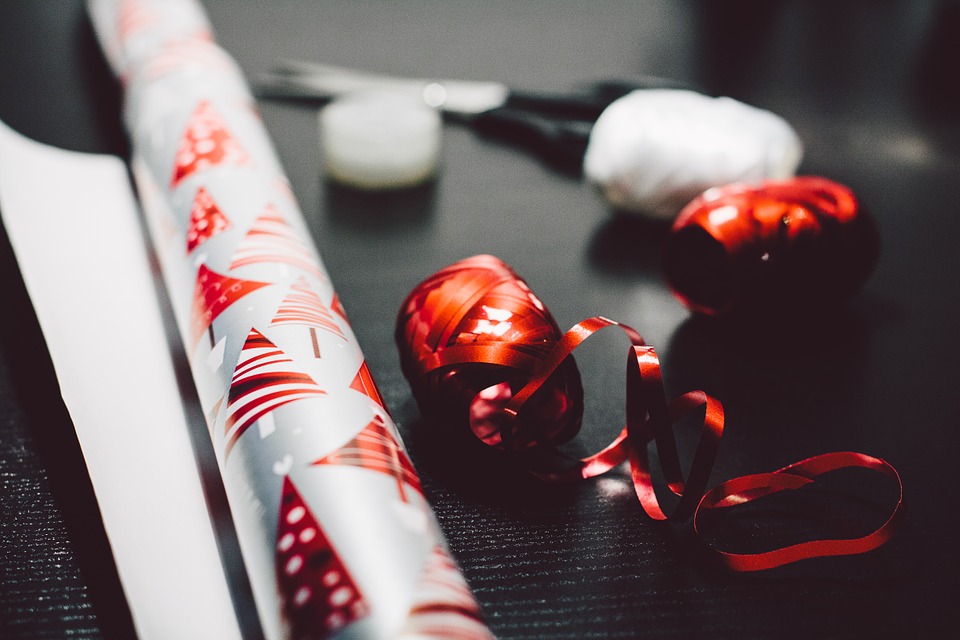 This time of year we are busy. We are busy spending time with my family and friends. We are busy shopping, gifting, chatting, and wrapping. I always want to see my friends during the holidays but, as a parent, I have no time at all for getting together with my friends. Being a parent is hard work and takes a lot of time. Being a friend is equally important, but we devote a lot less time to it.
Many years ago I started a new tradition with my friends, and it has solved some of the holiday stress. It is a wrapping party! It has become one of our most beloved traditions because it ensures we have time for our friends while still getting holiday things done.
Wrapping Party Basics
A WRAPPING PARTY is super easy to arrange, and so much fun to do. I pick a day in late December on a weeknight, close to Christmas, and usually after the school breaks have started. Each family can have one adult family member come, the other stays with the kids or the kids stay with their babysitter. A wrapping party works best if this event is kid free.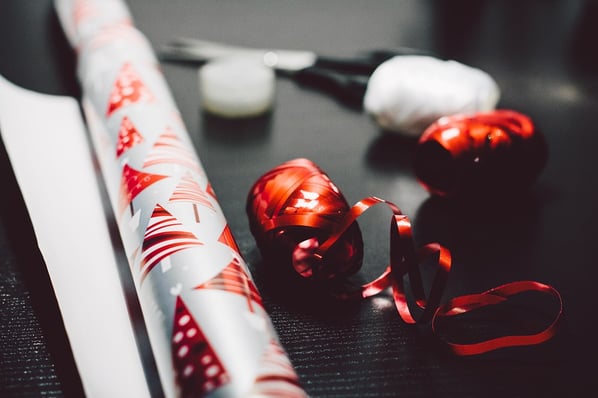 I tell everyone to bring ALL their presents, gift tags, and card. Carloads of presents come into the house. I provide all the wrapping paper, scissors, tape, bows, ribbons, and pens and post-it notes.
Wrap Stations & Wrap Music
We start an assembly line wrapping stations. We sit in rows of two or three. The parent of the gift picks the paper and starts wrapping a gift, while the second person wraps the second gift. The next person addresses the gift tag and or card and puts the ribbon on it.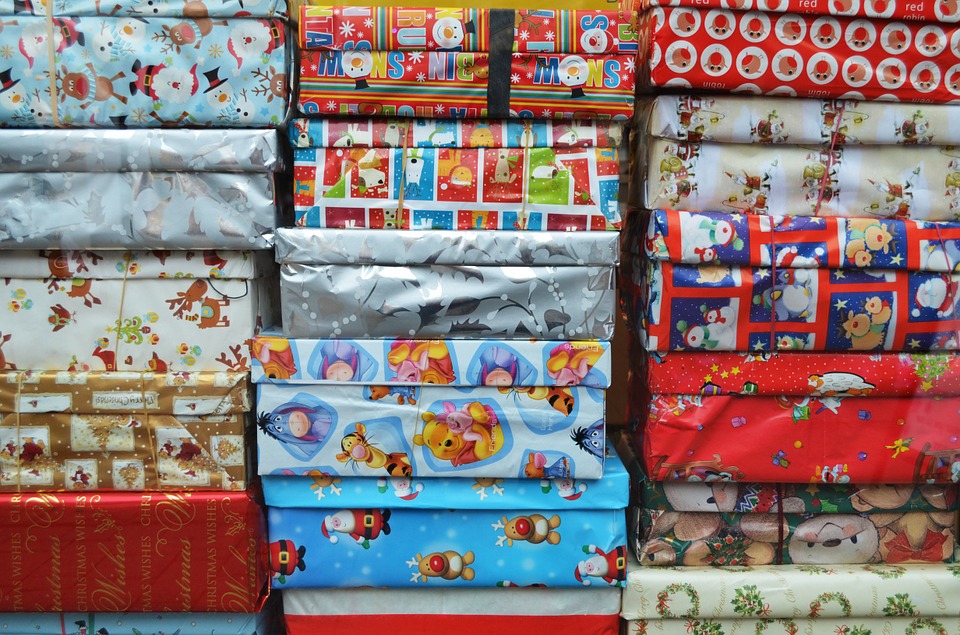 Sometimes this might involve writing in a different handwriting or writing tags as Santa. Then the gifts returned back beside the parent.
Then the next parent starts wrapping their gift, and the process starts all over again. Everyone is focused, and the wrapping paper is just flying. It goes so fast! All the while the adults are chatting, smiling, laughing, and catching up. Many times a parent will finish their presents quickly and will jump in to help the next one. Some years I even have some friends show up with no presents just so that they can help others wrap.
It's a Wrap!
It is a fantastic way to visit with friends and to get all the presents wrapped. Doing them both together saves so much precious time and is a lot of fun.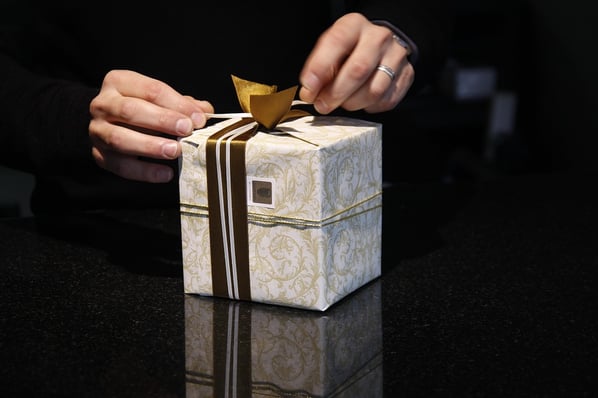 I hope this inspires you to have a wrapping party too. You will be amazed how fast the presents all get done. It is one of our favorite traditions. Let's go wrap it up!