It is officially Summer! As we all head to the pool for fun in the sun, it is a great time to remind your swimmers about staying safe near the pool.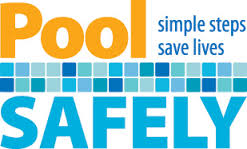 PoolSafely.gov is a great website for both parents and kids! They provide a lot of great pool safety information and resources for families.
Take a look at their adorable Kids Corner including "The Adventures of Splish and Splash". This fun and educational game is a great way for your swimmer learn about important pool safety rules.
http://www.poolsafely.gov/parents-families/for-kids/adventures-splish-splash/
It is never too late to talk to your child about staying safe around water!
Have a fun and safe Summer!
Visit our website at www.safesplash.com for a list of all of our locations and to sign up for swim lessons.