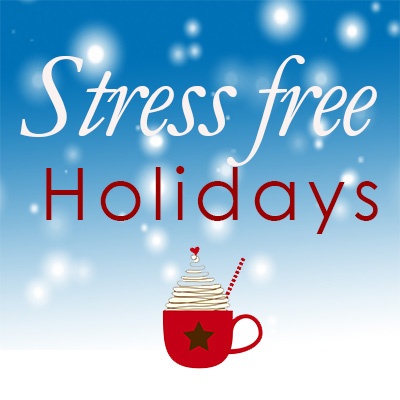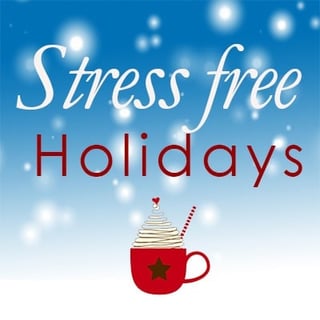 There's no doubt that there is plenty going on during the months of November and December. The time to visit with family and friends, while enjoyable, can become very stressful. Between traveling, shopping, wrapping gifts, and the kids home for the holidays, there is sure to be a time where you are ready for your own "winter break."
Do not fear if the holidays are causing some panic…you are not alone! Here are some of our tips for dealing with the craziness that often ensues during the holiday season.
Exercise: While it may seem impossible to fit in a workout during the holidays, a quick 30 minute exercise session can clear your mind and give you some "me time." It will also help you feel less guilty at the neighborhood cookie exchange. Get a head start on your New Year's resolution and plan some time into your schedule to stay fit during the holidays. Pinterest is full of fast and easy exercise programs that you can do from home.
Find Free Things to Do Around Town: Getting out of the house may be your easiest way of destressing this holiday season. Avoid the crowds at the mall and explore fun parks near your home. Driving with your family around your neighborhood and looking at Christmas lights is a free and easy way to keep you in the holiday spirit. Make a fun game with your children and rate your favorite houses!
Take a Bubble Bath: Did you accomplish some major present shopping and have most of it wrapped? Get those kids to sleep and take some time to relax in your personal spa—your very own bathtub. Light some candles and relax because you deserve it! Not into baths? Other relaxing activities like sitting by the fire with a cup of coca or reading a book is a great way to unwind after a hectic day.
Make a List: Sometimes when you have so much to do it's difficult to put things into perspective. Instead, take a deep breath, grab a piece of paper, a pen and start laying out what still needs to be completed before your big holiday party or gathering. Nothing feels better than crossing those items of your list, not to mention the satisfaction of knowing there is an end in sight! Even the smallest completed task can take a load of your shoulders.
Hopefully your holidays are stress free, but if you are feeling overwhelmed remember that it truly is a wonderful time of year. Your family couldn't get through it without you!!
You got this!!
Happy Holidays!