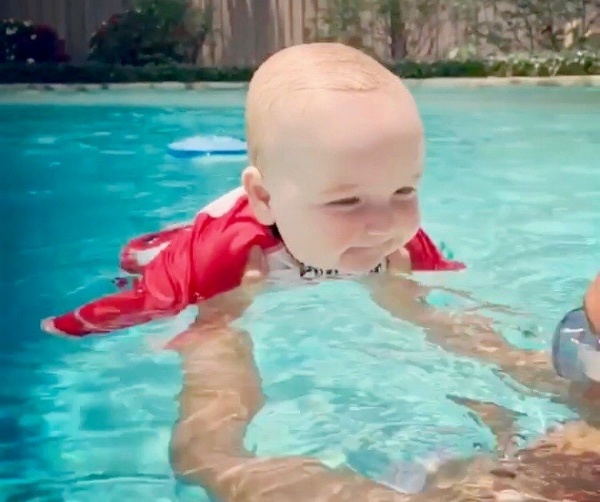 It's normal to feel uneasy about enrolling your infant in swim classes. However, there are many benefits of baby swimming and tips to help ease the process.
Studies have shown that spending time in the pool can help your baby developmentally. It can help them become more self-reliant, improve coordination, and help build muscles. Being in the water engages your baby's brain in a unique way. They naturally begin to kick and smack the water once they are immersed. These motions will help strengthen your baby both inside and out, as well as build confidence.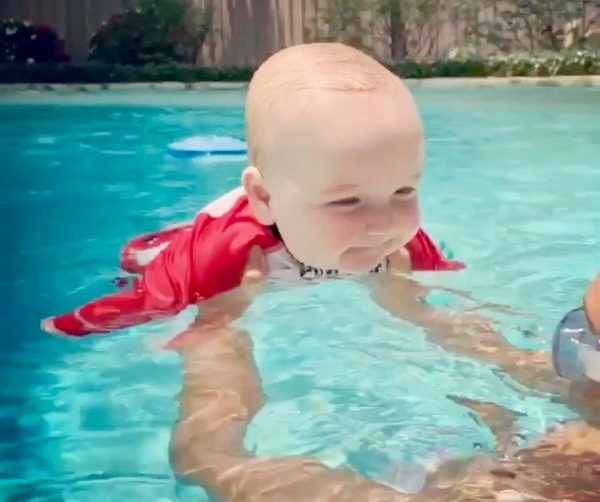 In some cases, the longer you wait to introduce your baby to the pool, the more fearful and negative about swimming they can become. Younger children are also less resistant to floating on their backs which is a key life saving strategy that we teach. According to the American Academy of Pediatrics (AAP), drowning is a leading cause of death among children and toddlers. This is why it's so important that even the youngest babies be taught safety skills that could potentially save their lives.
Tips to help prepare baby for the pool:
Bath time is a great way to introduce fun in the water-toys, splashing, and gentle drips of water overhead and forehead.

Make sure baby has the proper apparel for classes-long sleeve rash guard, swim trunks, and swim diaper.
Go with the flow-make it a positive experience, don't stress if the baby isn't reacting to the water as you'd hoped. It's a new experience for the both of you, so listen to their cues and never push them to do things they're uncomfortable with. It becomes more difficult to teach a child that has associated the pool with a traumatic experience.
Overall, as long as you are taking the necessary precautions and giving your full attention, pool time will be a wonderful bonding experience between you and baby. Plus, there isn't anything cuter than a baby in a tiny swimsuit!

Stephanie Perez teaches at SafeSplash locations in the Houston, TX area.