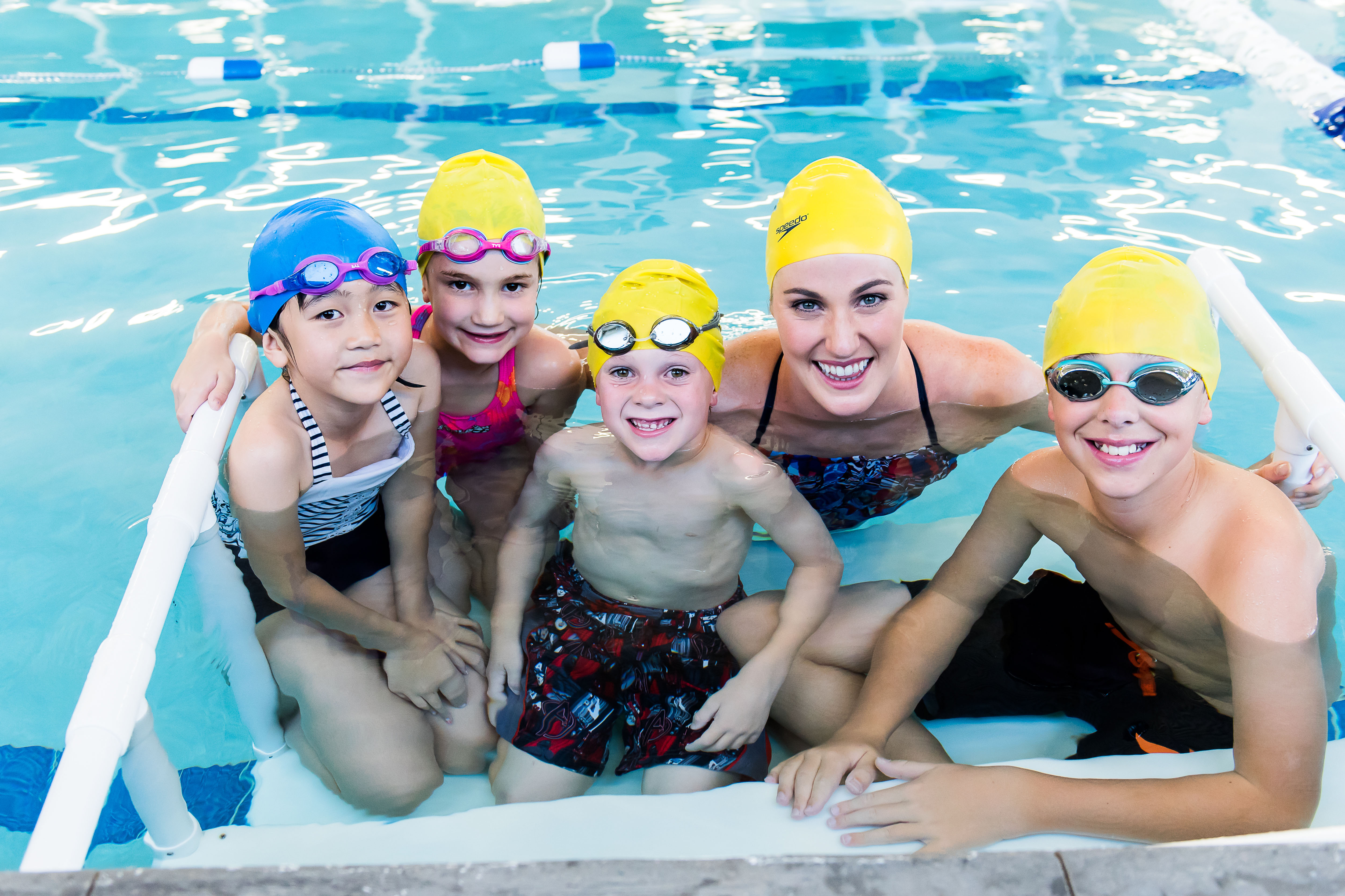 SafeSplash has been partnering with two-time Olympian, five-time gold medalist, Missy Franklin, along with local charitable partner, Safe Kids Greater Houston, to make swim lessons available to kids in the Houston community. Missy Franklin will be visiting SafeSplash-Houston (Katy Bella Terra) on Friday, June 2nd, as part of a fundraiser for the Ripples to Waves program. We're happy to announce this event to talk about the importance of learning to swim.
Come Meet Missy Franklin
All SafeSplash Houston customers, Safe Kids Greater Houston members, and Katy Bella Terra 24-Hour Fitness club members are invited! The event, from 5:30 pm – 8:00 pm, Friday, June 2nd, features an autograph and photo opportunity with Missy Franklin followed by a Q&A session performed by SafeSplash Swim School students. Afterward, pre-selected students will have the chance to swim with Missy; doing fun drills and receiving instruction from the Olympian herself.
Missy Franklin & Ripples to Waves
"From the moment I joined the SafeSplash team, I felt it was a great fit," says Franklin on her partnership with SafeSplash Swim School. Missy Franklin is a member of the ownership group of SafeSplash parent company Streamline Brands and is deeply involved on an ongoing basis in helping SafeSplash continue to innovate new ways to teach both basic swimming skills and competitive technique to their students. "The commitment we both have to create opportunities for kids to learn to love to swim resonates deeply with me. My partnership with SafeSplash allows me to do just that and do it on a global scale." SafeSplash swim caps, t-shirts and water bottles will be available to purchase for Missy to autograph. Proceeds will be donated to our Ripples to Waves program.
You have a chance to bring Missy Franklin to your school as well! Learn more about the 'I Swim Because' contest here!
If you would like to learn more or make a donation to Ripples to Waves click the image below!