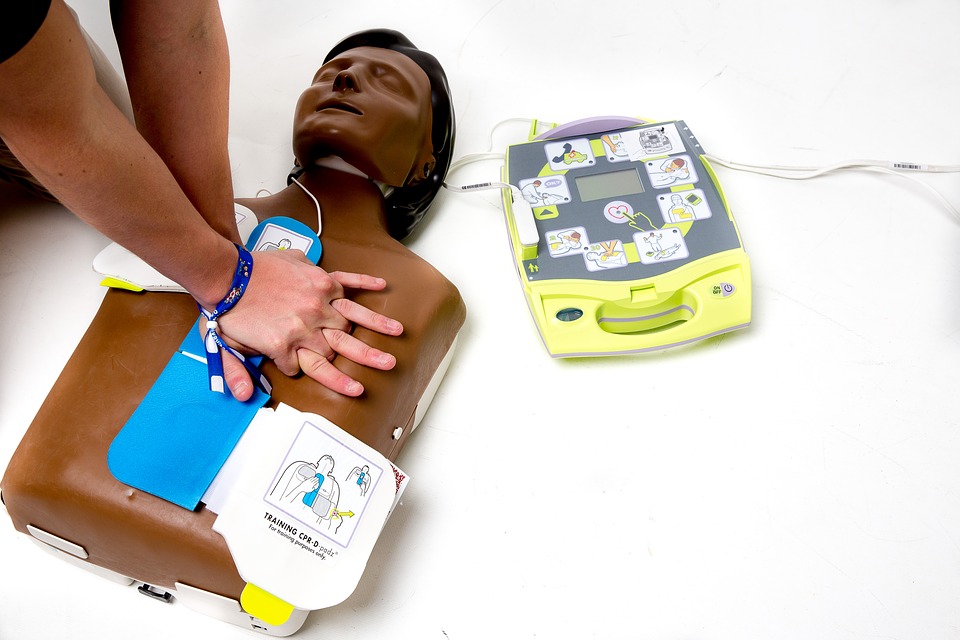 As summer moves into high gear with many families participating in water activities, it's important to remember water safety and lifesaving measures. One important life-saving skill is Cardiopulmonary Resuscitation or CPR. CPR is most commonly used in the event of cardiac arrest and/or drowning, and it allows a bystander to manually help circulate oxygenated blood throughout the body of the injured person, preserving brain function until medical help arrives. It's a basic but proven first aid skill used throughout the world, saving approximately 92,000 lives each year.

Today CPR consists of both chest compressions and rescue breathing, and its origins trace back to 18th – century Europe where early efforts at resuscitation were documented. In the early 1700's, drowning was a problem in many major European cities, particularly in Amsterdam, which relied upon canals for transportation and counted up to 400 drowning deaths each year. In 1740, mouth-to-mouth resuscitation was recommended by the Paris Academy of Sciences as a treatment for drowning victims, and knowledge of this technique spread throughout Europe, mainly through churches.
Here is a brief timeline of the evolution of CPR:
1740 The Paris Academy of Sciences officially recommended mouth-to-mouth resuscitation for drowning victims.
1767 The Society for the Recovery of Drowned Persons became the first organized effort to deal with sudden and unexpected death.
1891 Dr. Friedrich Maass performed the first equivocally documented chest compression in humans.
1903 Dr. George Crile reported the first successful use of external chest compressions in human resuscitation.
1954 Dr. James Elam was the first to prove that expired air was sufficient to maintain adequate oxygenation.
1956 Dr. Peter Safar and Dr. James Elam invented mouth-to-mouth resuscitation.
1957 The United States military adopted the mouth-to-mouth resuscitation method to revive unresponsive victims.
1960 Cardiopulmonary resuscitation (CPR) was developed. The American Heart Association started a program to acquaint physicians with closed-chest cardiac resuscitation and became the forerunner of CPR training for the general public.
1966 The National Research Council of the National Academy of Sciences convened an ad hoc conference on cardiopulmonary resuscitation. The conference was the direct result of requests from the American National Red Cross and other agencies to establish standardized training and performance standards for CPR.
1972 Leonard Cobb held the world's first mass citizen training in CPR in Seattle, Washington called Medic 2. He helped train over 100,000 people the first two years of the programs.
1981 A program to provide telephone instructions in CPR began in King County, Washington. The program used emergency dispatchers to give instant directions while the fire department and EMT personnel were en route to the scene. Dispatcher-assisted CPR is now standard care for dispatcher centers throughout the United States.
1983 AHA convened a national conference on pediatric resuscitation to develop CPR and ECC Guidelines for pediatric and neonatal patients.
2004 AHA and ILCOR release a statement regarding the use of AEDs on children. It is determined that an AED may be used for children 1 to 8 years of age who have no signs of circulation.
2008 The AHA releases a statement about Hands-Only™ CPR, saying that bystanders who witness the sudden collapse of an adult should dial 911 and provide high-quality chest compressions by pushing hard and fast in the middle of the victim's chest.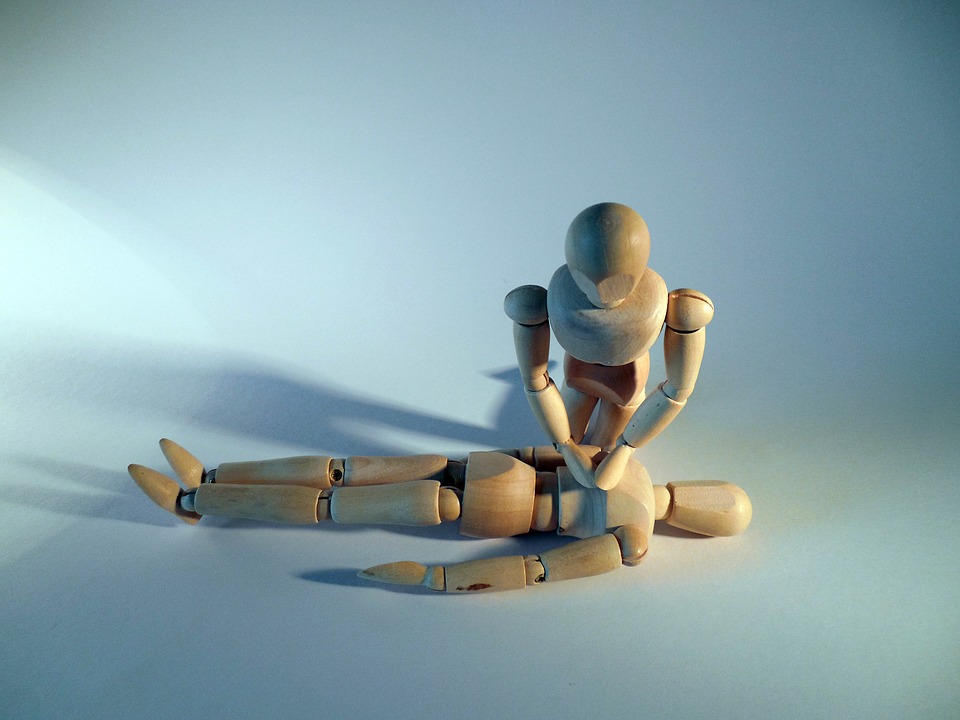 Doctors James Elam and Peter Safar are credited with pioneering modern cardiopulmonary resuscitation in 1956. Safar, an Austrian-born, Yale-educated anesthesiologist, also wrote the book ABC of Resuscitation in 1957. The book describes how to clear the Airway of the patient, perform the mouth-to-mouth Breathing, and do chest Compressions. The book, along with modern publication methods, helped to establish the basis for mass training on CPR, and the A-B-C system was later adopted by the American Heart Association. More recently, the AHA and American Red Cross have changed the acronym to C-A-B, to emphasize compressions first, then airway clearing and breathing.
The advent of mass training, along with the evolution of dispatcher-assisted CPR, has saved many lives. CPR programs now include training on how to use an AED, or Automated External Defibrillator. The AED produces an electrical charge to help restart a victim's heart in the event that there is no pulse.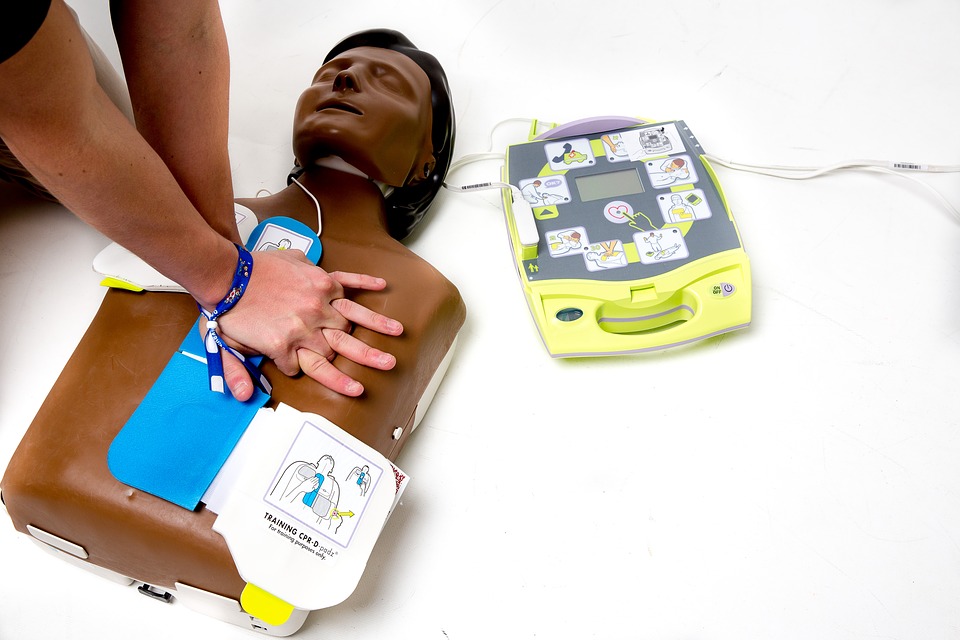 CPR continues to advance, and now emphasizes rapid chest compressions without respiration. A study published in USA Today (October 18, 2010) showed that people who received rapid, constant hands-on chest compressions were 22% more likely to survive than those receiving conventional CPR that included rescue breathing. As bystanders are more reluctant to provide rescue breathing in the first place, the emphasis on chest compressions actually doubles the chances of survival with rescuers more likely to step in.
All managers, instructors and lifeguards at all SafeSplash locations are required to be certified in CPR (Adult, Child, Infant). Employees at each franchise are trained in a consistent CPR "brand" – all by American Red Cross, for example, or by the American Heart Association – to ensure a consistent response.
References:
Shaw, Elizabeth. "The History of CPR: 273 Years in Development." ProTrainings Blog, ProTrainings , 16 Dec. 2013, www.protrainings.com/blog/the-history-of-cpr-273-years-in-development.