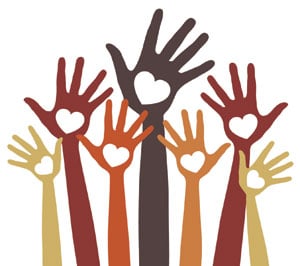 After a day of being thankful with friends and family we quickly shift gears and jump into the madness of Black Friday, and after a few days of recuperation we're back at it with Cyber Monday deals. Whew…it's exhausting. These days are often stressful and fueled by competition and the thrill of finding the best deal for the lowest price. It seems that family traditions of sitting around the table playing board games or telling stories has recently been replaced by after Thanksgiving holiday shopping. Now don't get me wrong, I love a good deal just as much as the next person but I also love the feeling of togetherness, quality time and giving back.
For me, Thanksgiving is the start of the Holiday season which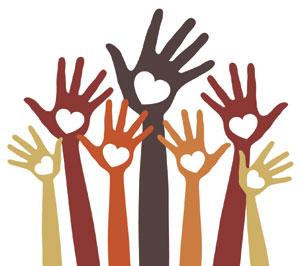 also somehow leads to the season of giving. Sure, finding that perfect gift for a fraction of the price always makes me feel good and checking off items on my shopping list gives me a sense of satisfaction but what really makes me feel good is giving back. There are multiple reasons for this feel-good feeling, but you may be surprised to know that giving back also has its health benefits.
Giving may help you live longer – research shows that people who participate in their community, volunteer or actively participate in giving activities tend to live longer, happier lives.
Feeling happier –this one is a given, you can't mistake the feel-good feeling you get after doing something nice for someone. Biologically speaking, during giving back behaviors our brain secretes "feel good" chemicals such as serotonin (a mood-mediating chemical), dopamine (a feel-good chemical) and oxytocin (a compassion and bonding chemical.) Giving also activates the reward center of the brain causing a "helpers-high."
Lower stress levels – By enjoying your time helping others you will experience a sense of meaning and appreciation which can lower your stress levels. Often after helping someone out you start to appreciate the little things more and tend to stress less.
Mood booster – Research has shown that giving can feel just as good as receiving. Knowing that your contribution, time volunteered or gift will be enjoyed by others will surely give you an extra pep in your step.
After partnering with Olympic Champion Missy Franklin and the USA Swimming Foundation to create our new Ripples to Waves foundation program I know my feel-good feelings are in overdrive! It's such a great feeling knowing that I contributed to this amazing program which makes swim lessons available to everyone, regardless of their ability to pay. Knowing that I'm making a difference in someone else's life is just as much a gift to me as it is to them.
There are a million different ways to give back, and because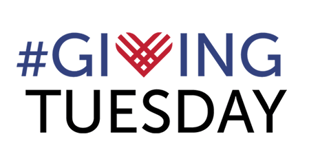 today is #GivingTuesday I encourage you to find a way to do just that. Whether it's volunteering your time at your local homeless shelter, collecting canned items for a food drive, participating in a giving tree or contributing to a fundraiser your efforts will not only be appreciated beyond measure, but you will feel good about it too!
Join us in helping make swim lessons available to everyone, donate today!