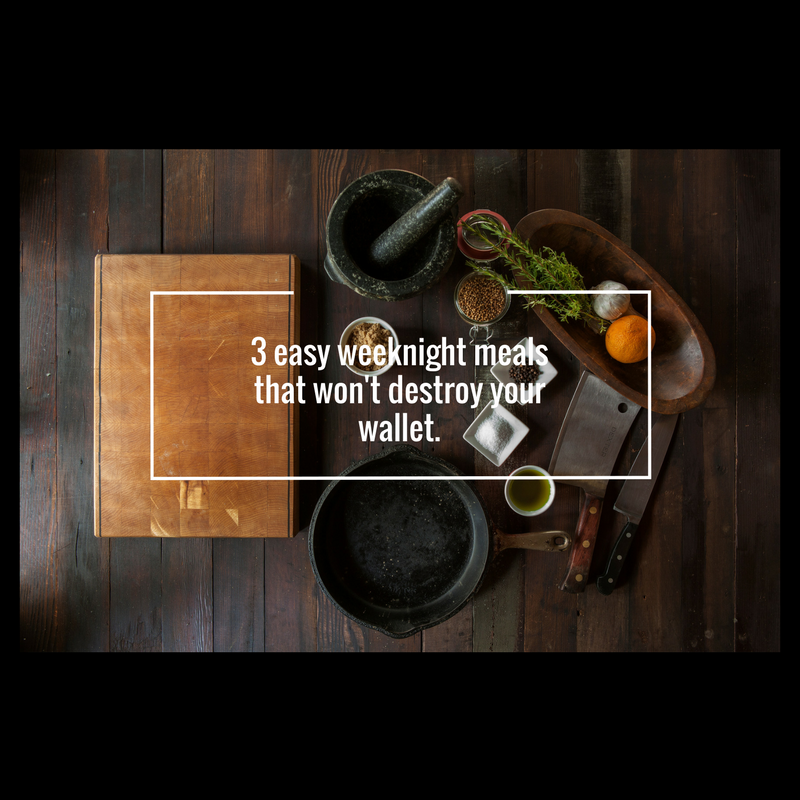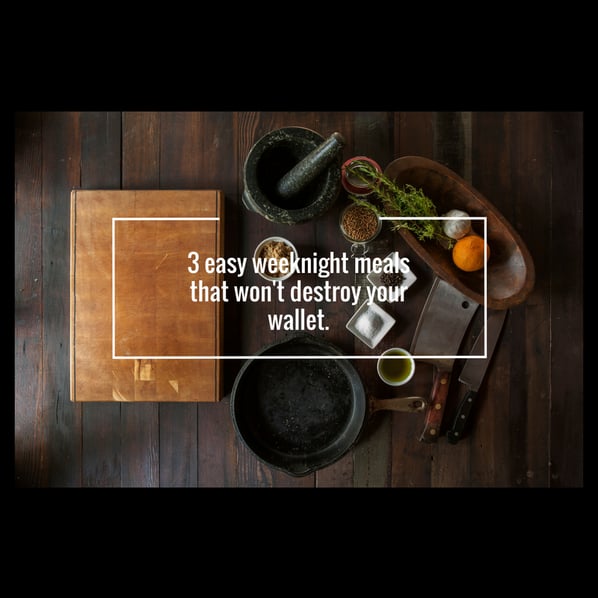 Does it get any better than that? Busy parents on a budget need all the help we can get sometimes to find a good balance of keeping little ones happy with what we put on the table and staying within a grocery budget. These are three of our family's favorites wallet friendly meals.
1.) Crock Pot BBQ Chicken with Corn and Potatoes
4 chicken breasts
1 bottle of your favorite BBQ sauce
4 frozen corn on the cobs
8 medium sized red potatoes
Canned or homemade gravy
Sour cream
Butter
Salt and Pepper
Put the entire bottle of BBQ sauce in the crock pot, add 2 tbsp. of water into the empty bottle and shake it around to get all the BBQ sauce out and pour in the crock pot. Salt and pepper the chicken breasts and place them in the BBQ sauce, flip a couple of times to coat them well. Wrap each frozen corn on the cob in a piece of foil and place directly on top of the chicken. Cover; cook on low for at least 6 hours.
Clean the potatoes well (you can peel them if you like). About a half hour before the chicken is done, place the potatoes into a large pot. Add 2 tablespoons of salt and cover with cold water. Bring to a boil over medium-high heat and cook until the potatoes are tender, about 20 minutes. Test them with a fork, if it pierces easily your potatoes are done. Drain them well and place into the bowl of a stand mixer. Add butter and sour cream and put your mixer on low until potatoes are smooth. If they don't have the desired texture add more butter or sour cream until desired consistency is reached. Salt & pepper to taste. Heat the gravy over a low-med heat for a couple of minutes.

Pull chicken out of crock pot and serve whole or shred with forks and serve between toasted bread for a pulled BBQ chicken sandwich. Unwrap the corn from the foil and add butter, salt and pepper if you would like and serve with mashed potatoes and gravy.
2.) Broccoli, Rice & Chicken Bake
1 box broccoli and cheese flavored rice mix (I use Rice-A-Roni)
2 cups boiling water
2 cups shredded chicken (I like to put 2 chicken breasts in the crock pot in the morning with 2 cups water, 2 tbsp. salt and 1 tbsp. pepper and cook on low for 6 hours or you can buy Rotisserie chicken)
1/2 tsp. garlic powder
(1) 12 oz bag of frozen broccoli
1 cup shredded cheddar cheese
1 cup French's Fried Onions
Preheat oven to 425 degrees and boil water.
In a 13x9 casserole dish combine rice & contents of seasoning packet; add boiling water to dish and mix well.
Add chicken, garlic powder and broccoli, stir to combine evenly; cover and bake for 20 minutes.
Remove casserole dish from oven, sprinkle the cheese over the top; cover and bake another 8 minutes.
Remove casserole dish from oven, add fried onions and bake for an additional 5 minutes uncovered.
I like to serve this dish with Pillsbury rolls and salad.
3.) Spaghetti Arrabbiata (also known as Angry Spaghetti)
2 tbsp. extra virgin olive oil
3/4 lb. ground beef or turkey
1/4 cup chopped white onion
2 cloves minced garlic
2 tsp. red pepper flake (or 3 tsp. if you like a little extra spiciness)
(1) 28 oz can crushed tomatoes
1 box spaghetti noodles
Fill a large pot with water and place over med-high heat. Heavily salt the water and bring to a boil. Cook the noodles according to package directions.
While the water is coming to a boil, place a large pan over med-high heat. Add the olive oil and ground beef (or turkey). Once the meat is almost fully browned add the onion, garlic and red pepper flakes to the pan and continue cooking. When meat is fully cooked add the can of crushed tomatoes and drop down to a simmer. Simmer the sauce for about 8-10 minutes. Serve with garlic bread.