Have you ever wondered how much money you spend on groceries every week? Do you ever throw away tons of fresh food because you didn't eat it in time? A great way to get around these two problems is to plan your meals for the week.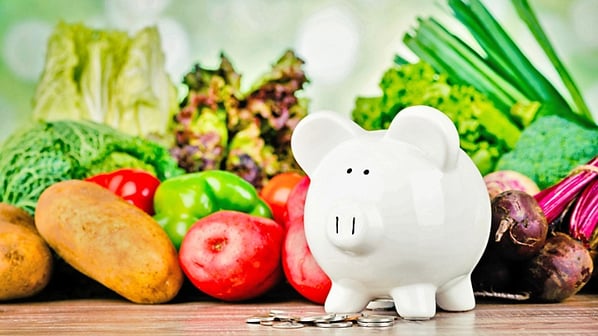 A good rule of thumb is to use like items in different recipes so you don't get burnt out. For example, this week at my house we are eating pancakes one day for breakfast and a breakfast quiche the next. Both of these items use Bisquick, eggs and milk. I am saving money by cutting down my individual ingredients, when I can use ingredients more than once in a week it saves on waste and it's more cost-effective. I like to add fresh vegetables to make a quiche which I can use another night in a salad and some meat which I can use another day for lunch or dinner.
Lunchmeat can get expensive really quickly. Another great money saver if your family is big on sandwiches is to make room in your budget to purchase an inexpensive meat slicer. I got my Academy meat slicer for $50 on Black Friday and it's a great investment. I can buy a whole turkey breast then roast it myself and slice it for a fraction of the cost. I believe right now Kroger has roasted turkey breast on sale for $7.99 a pound, I spent $12 on an 8 pound breast. This also allows me to personalize it to my flavor and choose how much sodium is added.
Bottom line, if you take some time out to plan a menu before going grocery shopping and prep early you'll save both money and waste.