Dao is so BRAVE!! He is such a stronger swimmer now. Dao has come from being shy and fearful to using big arms and pop-up breath for half the length of the pool!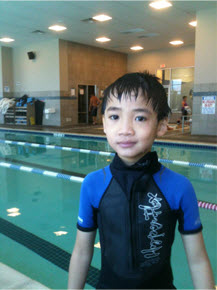 Dao is six years old and in the 1st grade. He is a Level 2B. Dao loves taking swim lessons. His other hobbies include legos and hanging out with his little siser, Ai.
Great Job Dao! We are so proud of you!!