Braylon
Braylon is the Swimmer of the Month because he is doing such an awesome job! He has come a long way!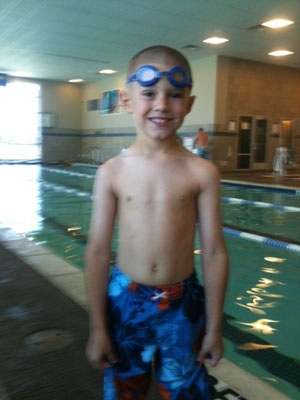 Braylon used to only swim with Ms. Lindsey, and now he trusts other instructors as well. He can swim half the length of the pool with confidence.
Braylon is in Pre-K. He loves baseball, motorcycle races, playing with his sister, cars and all toys. His proud parents are Melanie and Anthony. His sister is Brooklyn.
Way to go Braylon!
We are very proud of you!