Swimmer of the Month
Stella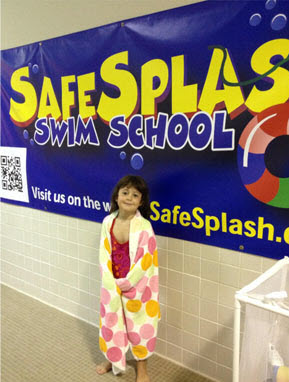 Stella has been swimming at our Littleton location since mid-June. When she first came in she was very timid in the water. Since then she has received her level 1 ribbon and is close to getting her next ribbon. Stella is great to have in class. She will try anything and shows how brave she is at every class. She says, "I love swim lessons and I never want them to end."
What's your favorite part of swimming? Going under water!
What's the hardest part if swim lessons? Going under water.
What are you most proud of that you have accomplished in swim lessons? Jumping in.
What's your favorite thing Mr. Jeff does in swim lessons? High Five Splashes.
If you could be the teacher what would you teach? Jumping in
What do you want to be when you grown up? Swim teacher!
Who is the best swimmer you know? My mommy
What's your favorite color? Blue
What's your favorite ice cream? Strawberry