---
Swimmer of the Month: Lydia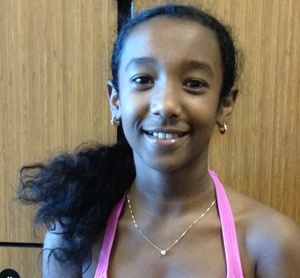 Lydia is a Super Star!! She started out as a timid Level 2A swimmer just 5 months ago and now she is a confident Level 4 swimmer. Lydia is so much fun to teach. She is always smiling and never complains no matter how hard she is pushed. She now dives and swims freestyle very well.
Lydia is 10 years old and in the 4th grade. Her hobbies include reading, swimming, gaming and listening to music. Lydia also does very well in school and makes good grades.
Way to go Lydia! Awesome work! We can't wait to see what you can do in the water!!