Swimmer of the Month
Jessica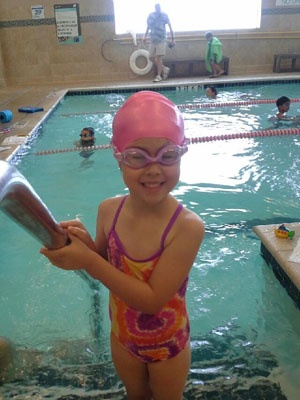 Jessica is our choice for SOM because of her positive attitude and her willingness to learn new things. Jessica has successfully conquered her fear of the water and is on her way to becoming an excellent swimmer.
Jessica is a Level 2A swimmer. She is 4 years old and in Pre-K. Her hobbies include My Little Pony and coloring. Jessica's proud parents are Angelique and James!
We are very proud of Jessica and her progress!!