Vivian always wants to swim! She was selected as Swimmer of the Month for many reasons. She has worked diligently from Level 2A to Level 5 and has come to love the freestyle and backstroke. Vivian is a great listener and is always willing to try new strokes.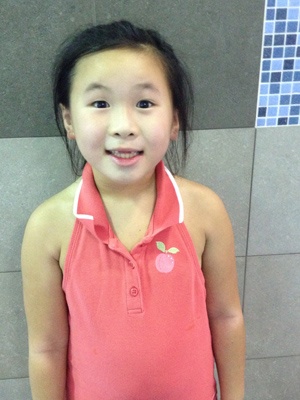 Vivian is 7 years old and in the 2nd grade. She is a Level 5 swimmer. Her hobbies include music, drawing, and singing! Taylor Swift is her favorite singer! Vivian's parents are very proud of her hard work!
Congratulations to Vivian!!