Swimmer of the Month
Ella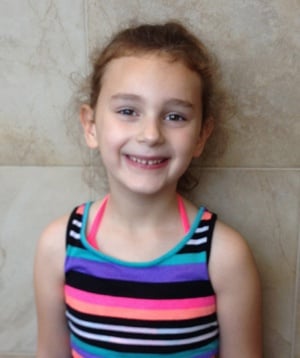 Ella wanted to start swim lessons so she could be like Michael Phelps and Missy Franklin!! Those are some big shoes to fill, and Ella is just the girl that can do it! At only 5 years old, she is always looking for ways to improve. She recently became independent in the water and is swimming by herself now. During lessons, Ella is quick to raise her hand to go first. She loves trying new skills and makes her lesson time fun!
Ella is in kindergarten this year. She loves reading, playing with her little sister, collecting "My Little Ponies", doing art projects, and playing with friends. She is currently a Level 3 swimmer. Her proud parents are Brian and Devan, and her little sister is Amelia.
We are so excited to have Ella as our Swimmer of the Month! We know she will continue to make great progress in the pool! We wouldn't be surprised to see Ella at the 2024 Summer Olympics which may be in Big D.