SafeSplash Aurora
Swimmer of the Month
Courtney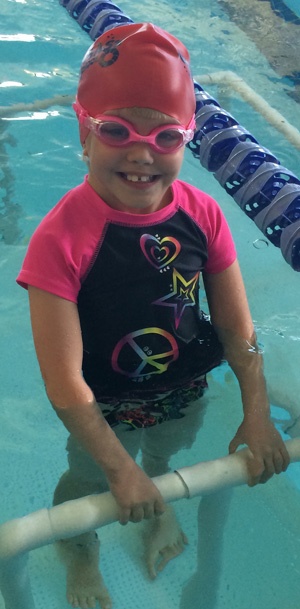 "Courtney started working with me (Mrs. Carol) about 2 years ago. She came in with an immense fear of the water and due to health concerns we had to work very slowly. I am so proud of Courtney and her continuing efforts. Courtney has begun to swim independently and is working on her pop up breaths. She will be swimming half the length of the pool soon! I would like to thank Courtney's parents for their patience and sharing my excitement over the smallest things.
Courtney, my little swimmer girl, keep up your hard work and continue making me proud. I am so happy that I have had the chance to work with you"
Mrs. Carol
Register today at www.safesplash.com at any of our Colorado locations.