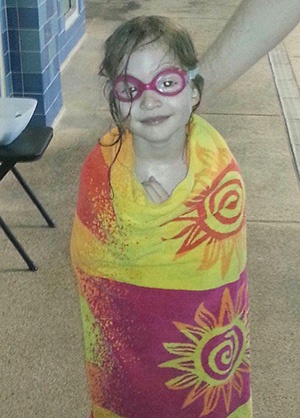 Swimmer of the Month
Abrielle
Abrielle has come a long way since she started. She wouldn't put her face in the water or swim alone but now she is able to get rings from the bottom of the pool and swim independent of her instructor.
---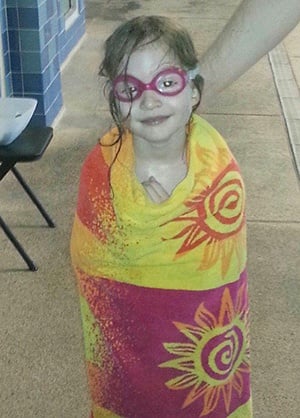 Ms. Miles loves teaching Abrielle because "she is a sweet and fun girl" and looks forward to teaching her to float by herself and progress even more.
Abrielle we are so proud of you and we love seeing your smiling face at lessons!
Register for swim lessons at any of our Nevada locations at www.safesplash.com.