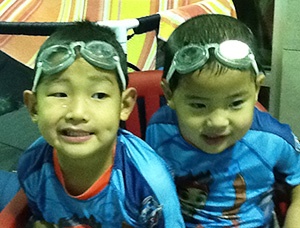 Swimmers of the Month
Jonathan and Andy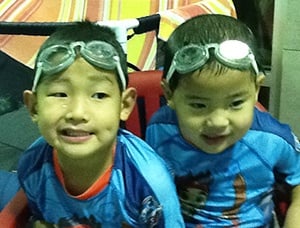 Brothers, Jonathan and Andy, both have a great attitude and work hard to accomplish their swimming skills. They listen to their instructor and make corrections to their strokes. Andy is swimming independently and recently moved up to Level 2B. Jonathan is a Level 2A swimmer and is working diligently to learn to swim on his own.
Jonathan & Andy Stats
SafeSplash swimmers for 5 months
Take swimming lessons twice a week
4 ½ years old and in Pre-K
Favorite Hobby: Legos
Parents: Ella & Dustin
Great Job Jonathan & Andy! We are proud of your hardwork!
Register today at any of our Texas locations at www.safesplash.com.