Jordan
Jordan works hard every time he comes to class! He has great attendance and always has a smile on his face. Jordan is a great listener and has wonderful behavior. His instructor couldn't ask for a better student!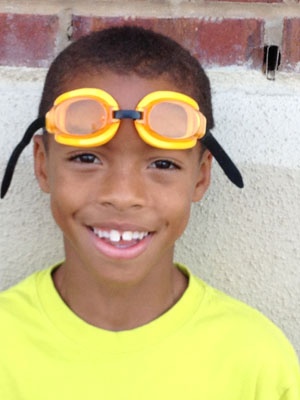 Jordan's favorite thing to do is pick up rings from the bottom of the pool.Jordan recently moved up to Level 3. He is seven (7) years old and will be in the 2nd grade.
Jordan's hobbies include playing basketball and football, and watching wrestling. His family includes mom & dad, Michele & Damon; and his three sisters, Jaela, Jaslynn, and Arrianna.
We are very proud of Jordan and all his accomplishments in the pool!!