Sven is our swimmer of the month because of his eager, willing attitude and ability to overcome fears. He is a positive role model for all other swimmers.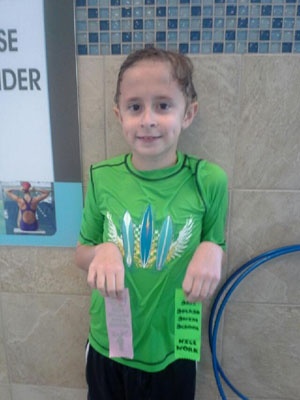 Sven has been swimming with SafeSplash for one month. His hobbies include Legos, chess, reading, aviation, science and history.
Sven just received two kittens (Maya & Max) for his 9th birthday. He is a loving and compassionate child who makes his parents (Zhanna & John) proud every day.
Congratulations Sven!
We are very proud of you!!