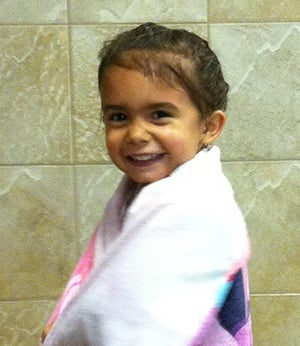 ---
Student of the Month
Logan
SafeSplash Livermore
---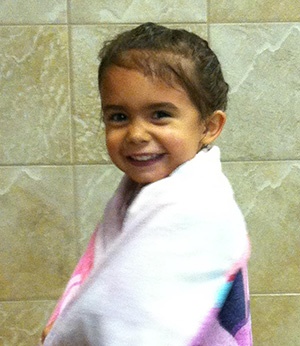 Logan is Livermore's Student of the Month! She is 3 years old and has been enjoying lessons with us since July. Her teacher is Ms. Laura and she joined as a Level 1, but recently earned a ribbon and has been promoted to Level 2A!
When Logan started she would cry and did not want to swim. However with help from instructor Laura and deck staff, Logan now LOVES to come to swim lessons and leaves happy each lesson. She is great at kicking with straight legs and is becoming more confident with scoops the more she practices.
Her favorite activity while swimming rescuing the sea animals by kicking out to them and bringing them safely back to the dock.
We are so proud of you Logan!
Feel free to sign up for swim lessons at any of our California locations at www.safesplash.com!
---