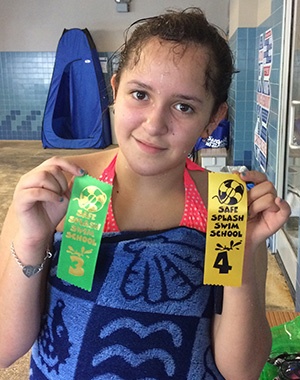 ---
Swimmer of the month
Isabella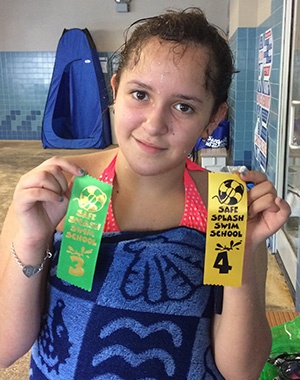 Our "Swimmer of the Month" for October is Isabella. Isabella started as a Level 2A swimmer who had difficulty just going under the water on her own. With her determination and great attitude she has quickly progressed to a Level 5 swimmer and is just a few weeks away from Level 6. This means Isabella can now do freestyle, backstroke, breaststroke and butterfly. She has come so far in such a short amount of time! She is an inspiration to everyone and helps lead the other kids in her class with her great example.
Isabella told her instructors that she looks forward to swimming competitively when she gets to high school. We always look forward to having Isabella at lessons because of her willingness to try new things and get better every day.
Congrats Isabella on doing a great job, we can't wait to see how far you will go!
Register for swim lessons at any of our Nevada locations at www.safesplash.com.
---