Jackson Boyd is a Level 2A swimmer. He is 4 years old and in preschool. He has been taking swim lessons at SafeSplash for three months. Jackson is a hard worker during his swim lessons. He has overcome his fear of putting his face in the water; and he has learned to have great breath control. Jackson practices outside of class as well and it shows!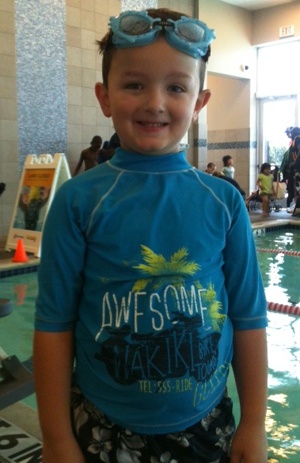 Jackson loves swimming, drawing, and watching SpongeBob. His family includes his mom and dad, Lisa and Justin; and his sister on the way – Mattie!!
Way to go Jackson!! The SafeSplash Staff is very excited about your accomplishments!!