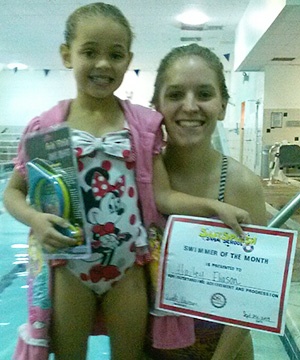 Miss Hailey is a HOOT and a half to have in class! Not only does she know the best jokes, but she's also a hard worker!
Swimmer of the Month
Hailey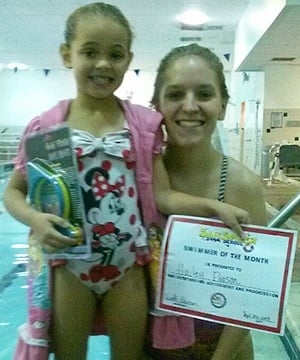 Hailey worked hard this summer with her teacher, Miss Hannah, to conquer her fears of sinking. After being terrified to go past the 4 foot sign, she now can swim across the pool and is a level 3!
Feel free to sign up at any of our Utah locations at www.safesplash.com!
Salt Lake City ~ Sandy