Swimmer of the Month
Caleb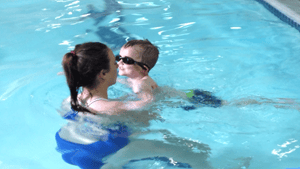 Congratulations to Caleb for being our June Swimmer of the month! Caleb is a joy to have in class with Miss Jes.
Caleb has made leaps and bounds in his swimming skills in the past month and shows week after week his fearlessness and willingness to learn. Miss Jes can always count on Caleb to volunteer to go first and set the example for the rest of the class.
Caleb is a pro at getting fishy rings from the bottom of the pool and is famous for his crazy jumps in off the side! He loves Batman and will grow up to be a superhero.
Congratulations Caleb, this award is well deserved!