Congratulations to Emily for being Swimmer of the Month!
Emily was chosen because she has really excelled this past month. She has been extra brave! Emily is swimming further and jumping bigger all by herself. She also comes to class very excited to learn!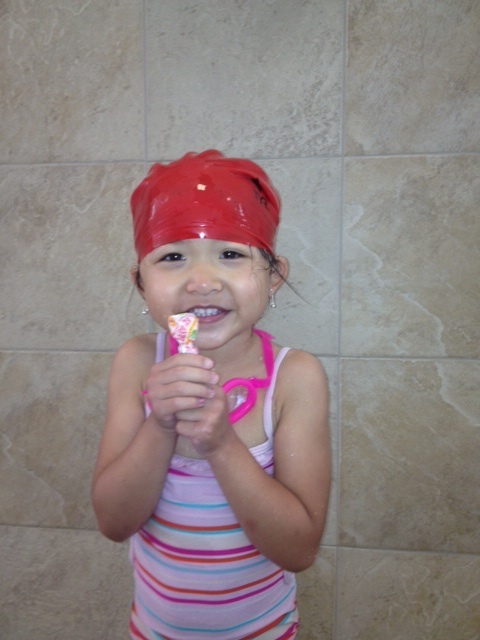 Emily is 4 years old and a Level 2A swimmer. She loves bike riding, Disney Princesses, and piano. Emily's parents and baby sister, Evelyn, are very proud of her! Emily's mom told us that she enjoys swimming very much. It is the highlight of her Saturday!
We are very proud of Emily and see great things for her in the future! Congratulations Emily!