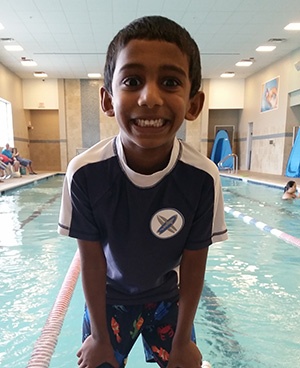 Swimmer of the Month
Aneesh
Our Swimmer of the Month is Aneesh. Aneesh is 6 years old and just started the 1st grade! September will be Aneesh's fourth month with SafeSplash, and we are so proud of what he has accomplished!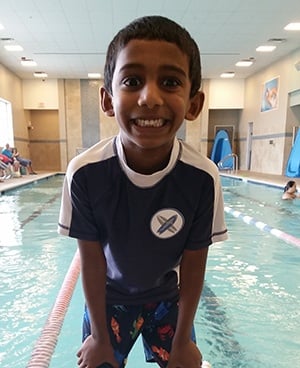 He always tries his best during every lesson, even through the scary stuff, and he always comes back to the next lesson ready to try it again. In addition to swimming, Aneesh enjoys reading, playing with cars, and being a big brother to his baby sister. His parents, Krishna and Anuradha are always on the sidelines cheering Aneesh on!
We can't wait to see what he will accomplish as he continues his swimming journey with SafeSplash!
Register today at any of our Texas locations at www.safesplash.com.