Have you ever worked at a company where you felt like everything was the same day in and day out with no signs of getting out alive? Rather than an actual career, your days more often resembled scenes from Office Space.
Yeah, me too…
After receiving my degrees in Journalism, Advertising and Visual Arts I spent a handful of years bouncing from one job to another. And that's exactly what they were; jobs, not actual careers. I started at entry level jobs at newspaper publishers… "um yeah… I'm gonna need you to come in tomorrow…That'd be great." Smaller marketing companies, "what would you say you do here?" And then finally made the move to my so called "dream job" with a very large Sports and Entertainment Corporation in Downtown Denver, "yeah, uh, did you get that memo?"
I soon realized that my dream job wasn't the best fit for me. The huge corporation I was working for didn't allow or encourage me to use all of my strengths, in fact, I was barely able to flex my creative muscles let alone make any decisions without consulting the many, many people on the ladder above me. I felt like just a number, merely a warm body in a cold seat, going through the motions, day in and day out.
Through some twist of fate and completely different circumstances, I met the owner of SafeSplash, one of the most down to earth guys you will ever meet who is passionate about everything he does. Soon after, I stumbled upon a Marketing position open at the main office in Lone Tree, CO and figured I'd throw my hat into the ring – nothing could be worse than where I was.
Eight months later, I sit here as the Creative Marketing
Manager at SafeSplash and finally feel like I found a home, a career and a family. I now come to work happy, excited to come up with new ideas, work collaboratively with my team and actually get to see that all my hard work really is making a difference and is appreciated. We have so much fun at the main office, and I'm pretty sure it trickles down through the Franchises, General Managers, Lifeguards and Deck Supervisors.
The culture of this company is completely different than anywhere that I have previously worked before. I get to work alongside the owners of the company as well as the Franchise Owners, Managers and Assistant Managers from all over the country. My voice is heard and I'm not only allowed to flex my creative muscles, but encouraged to think outside of the box, own my projects and create something new. We are always working with the latest technology and strive to be ahead of the rest when it comes to marketing tactics. And above all, the passion for what we do here is unmeasurable! What's better than having fun working with people who actually care about you while making a difference in the lives of children? Well, Doughnut Friday (yes, that's a real thing) actually does increase the awesome factor.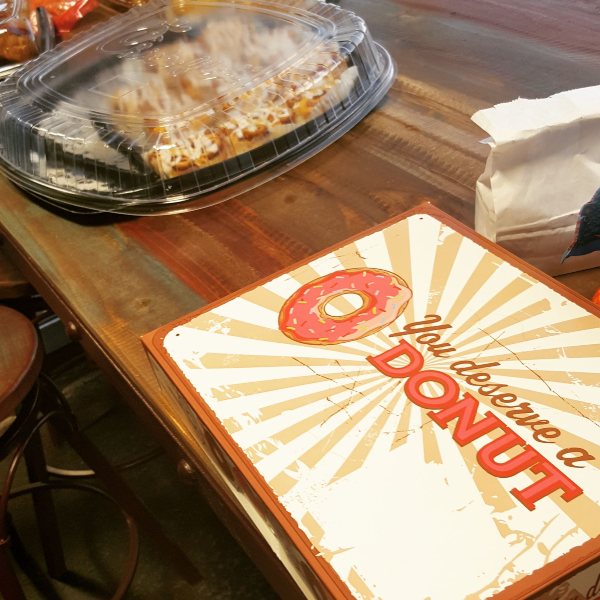 Ok, ok…enough about me, I could truly go on and on but I'll keep some things a mystery for you to find out for yourself.
Go dust off your cover letter, we're waiting for you!
Brooke Jones is the Creative Marketing Manager of SafeSplash Brands, the world's largest and fastest growing franchisor of swim schools for kids. She enjoys exploring all that beautiful Colorado has to offer as a newlywed with her husband and two beautiful Catahoula hounds.