The pools are open for the summer and vacations are here! It's never too late for parents to educate themselves and their children to be safer in and around the water. At SafeSplash, we focus on water safety during your child's lessons, but there are steps you can take as a parent to make sure you child is safer at the pool!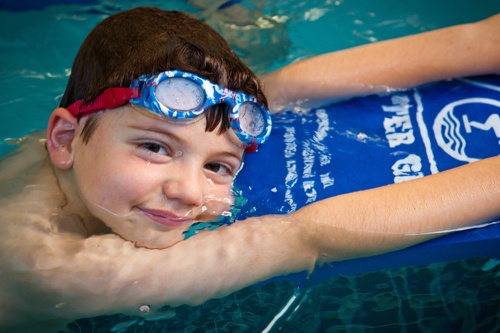 From 2005-2009, there were an average of 3,533 fatal unintentional drowning (non-boating related) annually in the United States. Children ages 1 to 4 have the highest drowning rates. Among children ages 1 to 4, most drownings occur in home swimming pools. For more information, click here.
Check out the tips below to make sure your children are safe at the pool and at home throughout the summer!
Always Practice Water Safety at the pool:
Only swim in areas supervised by lifeguards
Never leave a child unsupervised:
Do not trust a child's life to another child or to flotation aids (floaties, puddle jumpers, etc.)
Use a "Family Rule" around the water:
Kids should ask permission to get in the water: "Mommy, may I get in the water now?"
Always swim with a buddy
Know before you go: Don't swim if you don't know it is safe
Adult Swims at the community pool: Use this time for bathroom breaks, having a small snack, applying more sunscreen, etc.
Learn your community pool rules: Make sure your children understand and obey all pool rules
Remove risks at your home:
---
Drain kiddie pools after use
Know where water hazards are in your community and around your home (Ponds, creeks, streams, other pools, etc.)
Use gates and barriers around home pools to remove access to water
Know your Swimming "Safety Too's":
Knowing the swimming safety too's will help your swimmers and your family recognize dangerous behaviors in and around the swimming pool
Too Tired to continue swimming
Too Cold could lead to hypothermia
Too Much Sun could lead to severe sunburn or heat exhaustion
Too Far Away from Safety could lead to swimmers getting in water that is too deep or too far away from parents
Know how to Respond to an Emergency:
Get to a safe spot
Know your lifeguards
Know when to call 9-1-1
Get additional training in CPR and First Aid. While hopefully you would never be in a situation where CPR skills are needed, it is incredibly valuable to know proper CPR and First Aid skills.