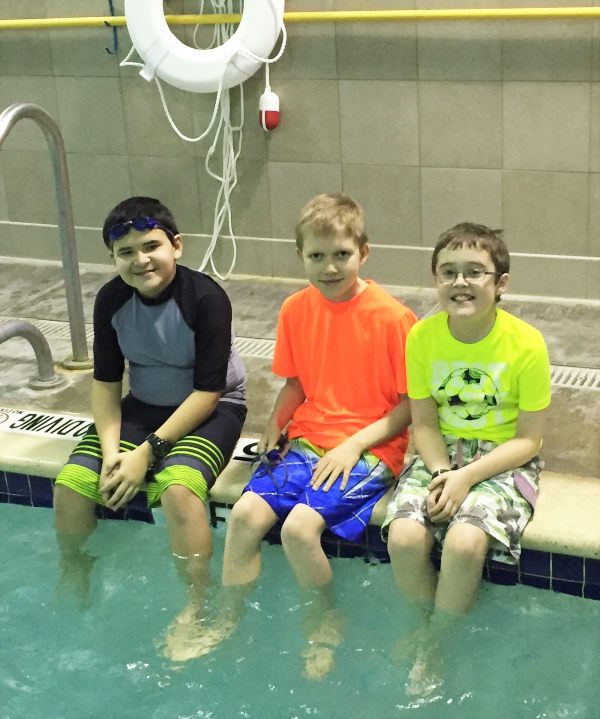 Continued from previous post...
Alex's dad had been working with him one on one at home to overcome his fears and now Alex was ready to start swim lessons again so he could complete the swimming requirement for the First Class Badge. The lessons were a success and he was able to complete the requirements in a couple of months. In the meantime, Alex invited a couple of other Boy Scouts, Victor and Edward, to join him at swim lessons to work on their badges as well. He told them about how much fun he was having and what he was learning.
Alex decided to continue with the lessons after he completed the requirements for the First Class Badge. He now enjoys swimming and the interaction with his swim instructor. Alex is now working on the Swimming Merit Badge while he continues to take lessons. It has been fun watching Alex progress and to see how the Boy Scouts introduced him to swimming and helped him overcome his fears. Because of his involvement in Boy Scouts, he now has a skill that he can enjoy for the rest of his life.
I'm one of those moms that has always kept my kids busy in activities. Like Alex, the activities have molded them into well rounded young adults. Their activities have given them the opportunity for many experiences outside their normal routine of school. My recommendation to parents is to be intentional about your children's activities, but sometimes try activities that are outside of their comfort zone. They may find a skill, hobby or sport that becomes their "thing" for a lifetime.
Alex is in the 6th Grade at Draper Intermediate School in Wylie, TX. Alex, Victor, and Edward are in Troop 78 sponsored by First Baptist Church of Wylie.
Ready for a new activity? Register for Swim lessons TODAY!