It's not too late to register your children in swim lessons this summer. SafeSplash Swim School located in Keller, Castle Hills, and Murphy is now enrolling for Summer Session #2 which begins on July 5th and runs through July 31st.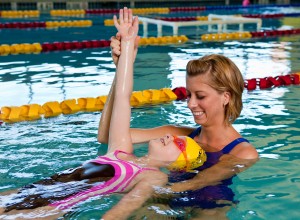 Summer is an excellent time for the kids to take swim lessons because they can consistently practice their skills while playing in the pool.
SafeSplash started its summer program three years ago. It is designed for families that want to focus on swim lessons during the summer months. The program offers 2-3 lessons a week for 4 weeks. Murphy has a 4 lessons a week option.
A third summer session is planned for Aug. 2-28. SafeSplash is open year round and also offers a monthly program for families interested in progressing from beginner to advance swim levels.
All three SafeSplash locations are conveniently located in 24 Hour Fitness. 24 Hour Fitness members and non-members are welcome. For more information about the summer program, visit the location websites: