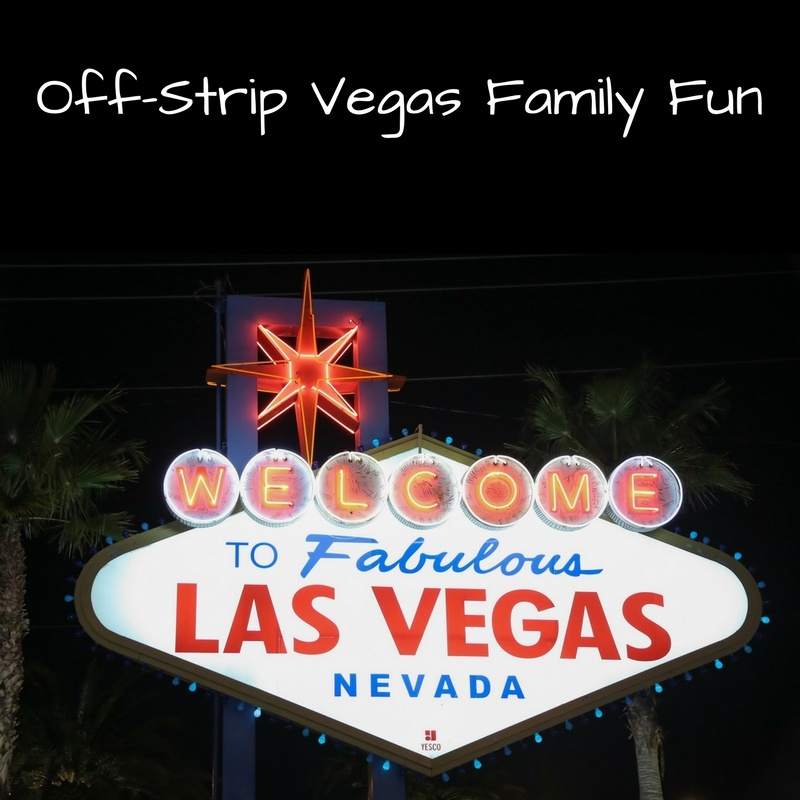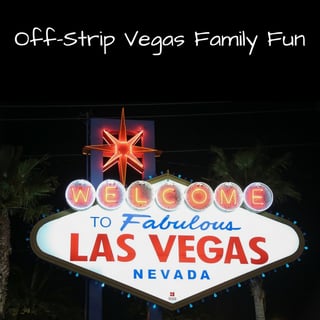 Spring Break is just around the corner, now's the time to start planning a fun, family vacation. Spring break often consists of trips to Disney Land, a beach vacation or visiting family. Unfortunately, Las Vegas is seldom included on the list of family friendly vacation spots what with it's predominately adult attractions. Over the years I have found that there are a lot of great options for a family get away off the strip. Check out these kid friendly ideas and start packing!
Discovery Children's Museum - This is a family favorite in my home. With a great mix of traveling and ongoing exhibitions there is always something new to discover. Children will learn about science, art, music and more all while playing and having fun. This multi-story interactive museum will keep you busy all day but the memories and the growth will last your child a lifetime.
Las Vegas Mini Gran Prix - Go-Karts, amusement rides, arcade games & pizza! The perfect recipe for a perfect day. But why should the kids have all the fun? Las Vegas Mini Gran Prix also has go-karts big enough for the parents to ride doubles with their little ones. You can come here for lunch, purchase some ride tickets and have a family fun day no one will soon forget.
Las Vegas Natural History Museum - There's nothing I like more then when my kids have fun while learning. The Las Vegas Natural History Museum guarantees that every time. Children can explore a variety of topics from geology to dinosaurs to marine life. Check the website's calendar for fun activities like shark feedings and events such as Critter Connections where you can get up close and personal with some of the museum's animals.
Nevada Southern Railway - Take a tour of the locomotive museum or hop on a train for a fun ride out at the Nevada Southern Railway. You can even upgrade your experience to include a ride in the cab of the train or be an engineer for a day!
Springs Preserve - Springs Preserve is as much fun for adults as it is for kids. With Nevada history wrapped up in interactive activities, nature displays, trails and exhibits you will never be bored. Check the events calendar to enjoy special classes and activities from arts and crafts to story time.
Bonnie Springs - Just 20 minutes outside of Vegas tucked away in the mountains is the quaint Bonnie Springs. Time travel back into the days of the Old West in this real life mining town! You can experience real Cowboys having shootouts, then take a stroll over to the petting zoo where you can feed the animals and walk the shops where you'll find everything from food to toys. After all your fun you can grab some dinner fit for a Cowboy at the ole' restaurant.
The Container Park - This one-of-a-kind play area was constructed of 43 re-purposed shipping containers and 41 locally manufactured Xtreme cubes. It includes a tree house play area the kids will go crazy over with a 33 foot tall slide, an interactive NEOS play system and huge foam building blocks. While the kiddos are having a blast in the gated play area mom & dad can visit the boutique shops that line the playground for a little shopping and grab a meal at one of the many dining options. Make sure to check the website's calendar for some of the live events that they have through out the year.
The Las Vegas Ice Center - Living in Vegas the little ones don't get to see ice very often but the cool thing is they can skate year round at the Las Vegas Ice Center. They offer public skating, hockey lessons and figure skating lessons all at reasonable prices.
Las Vegas 51s Baseball Game - Hot dogs, ice cream & fun! What more could you ask for? Come out and support the local baseball team while spending quality family time together. The 51s frequently run ticket specials and promos so check their website for current offers.