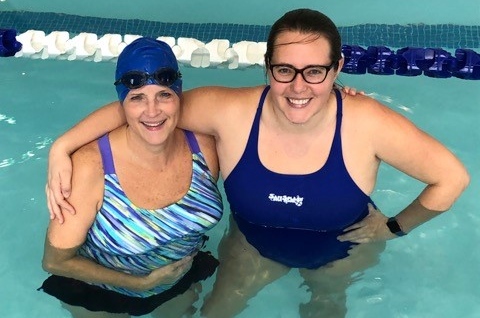 Lisa Adams, mom of Houston SafeSplash franchisee and two time Olympian Cammile Adams, has lived the majority of her life around the pool. "As the girls grew up, we spent countless hours at swim meets around the county" Lisa remembers. Lisa followed Cammile and her twin sister, Ashley, to swim practices and meets year after year after year.
However, Lisa never truly learned the skill part of swimming. "The girls would always joke around with me and tell their friends I didn't know how to swim. I never really thought much of it. Even after Cammile made the Olympic team, I never thought that I should take lessons and learn the proper skills."
Feeling Confident in the Water
All that changed when Cammile and her husband Rad purchased six SafeSplash locations in the Houston area in May of 2018. For Christmas that year, Lisa received three months of swim lessons with SafeSplash from Cammile and Rad.
"I probably would have never actually taken lessons if it wasn't for Cammile." After three months of lessons, Lisa can now swim an entire lap of Freestyle and Backstroke and most importantly, feel confident in and around the pool. "I'm very excited that I can now feel comfortable in water even when I can't stand. SafeSplash swim lessons for adults was such a great experience that all adults should try!"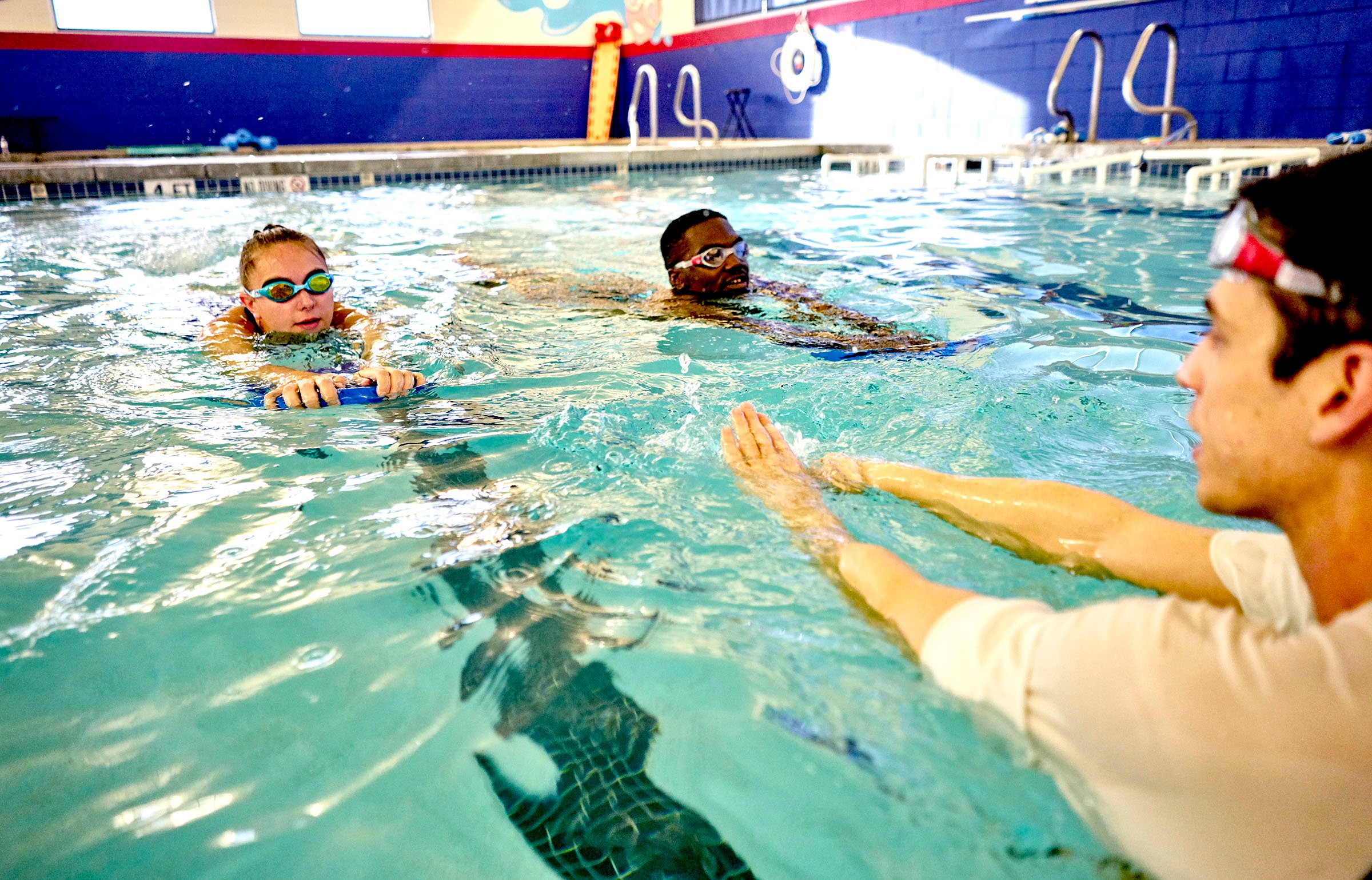 SafeSplash Swim Lessons aren't just for kids, the adult classes are tailored to teach the same instruction as the younger student lessons, but the language is suited for the adult. "I really enjoyed getting in the water and trying something new and challenging," Lisa said.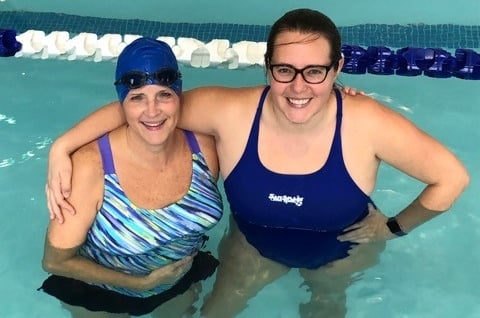 Lisa plans to continue to spend her days around the water and cheer on her daughters business ventures. "SafeSplash has not only changed Cammile and Rad's life but mine as well!"