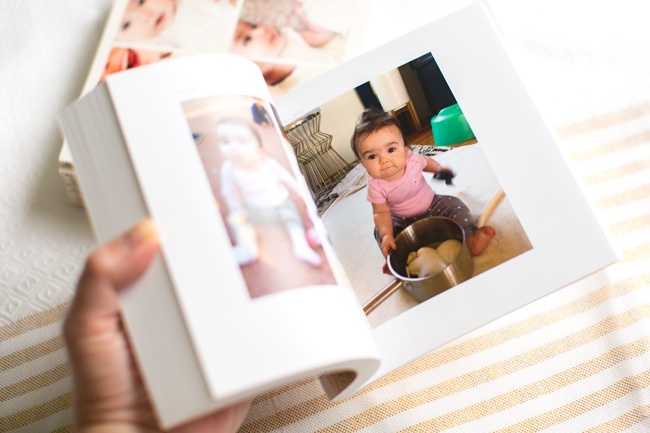 Its almost the end of December, your tree is up, Christmas music is playing, everyone is in the giving spirit…. But whoops what do you have to give? Many times the holiday season sneaks up on us and before we know it Christmas is tomorrow (or really, six days!!) and you're stuck giving a not so desirable gift. But even in the midnight hour you can give fantastic last minute gifts! Here are a few inexpensive and easy last minute gift ideas
Chatbooks: This gem of a gift is probably the easiest gift around and can purchase it from the comfort of your own home. Chatbooks are very cute, custom books using pictures straight from your Instagram, Facebook and/or your phone to make memories last forever. The books start at $8 (plus shipping) and for this custom gift, who could beat that?
What you will need:
Your Cell Phone
All you have to do is download the Chatbooks app from the App store and began creating books for the whole family and of course, snag one for yourself! The books can hold 60 photos or you can upgrade for more pages or less. Customization at its finest!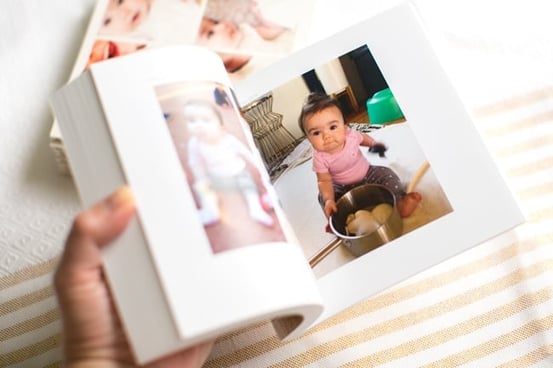 Chocolate covered spoons w/ hot chocolate ornament: This gift is great in the sense that you can make it at home, everyone loves chocolate and you can personalize spoons and hot chocolate to fit the person you are gifting. This is a two-part gift.
What you will need:
Parchment Paper
New Spoons
Melting Chocolate Chips
Mini chocolate chips
Mini marshmallows
Sprinkles
Crushed Candy Cane
Hot Chocolate mix
Funnel
Clear Ornaments
For the spoons: Melt chocolate chips in a container, once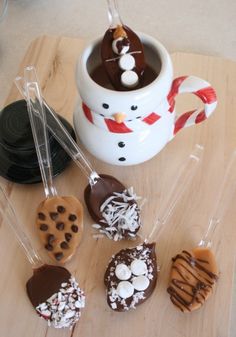 chocolate has melted dip spoons in chocolate and place on parchment paper. Top with your choice of sprinkles, crushed candy canes, drizzle with melted white chocolate, etc. (this is where customization comes in so you may want to mix and match toppings) Set spoons in refrigerator to harden.
For the ornaments: Unscrew the top of the ornament so it is open. Put the funnel into the opening of the ornament. Fill the ornament half way up with hot chocolate. Next, fill with crushed candy canes, sprinkles, mini chocolate chips and mini marshmallows (Add or subtract toppings, another customization step.) Also, remember to make sure to have an even amount of each topping. Finally, remove the funnel and screw the top back onto the ornament.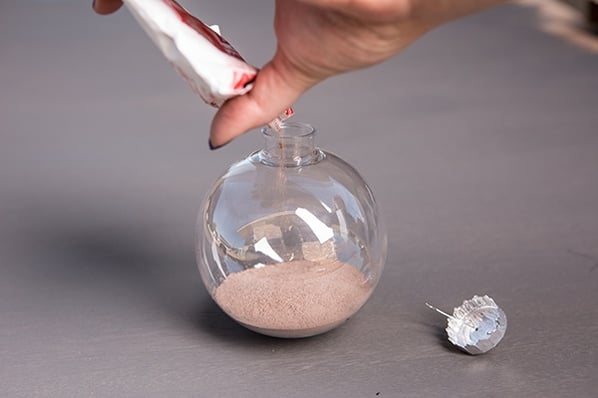 Going the extra mile: Write a little card for each spoon and ornament to truly give each one there own personal touch. Also, decorate the ornament with ribbons, a letter, paint, or leave it up to the person to decorate and hang on their tree!
Spa Day in a box: Sweet relaxation is all you really want when the hustle and bustle of the holidays subsides. This spa in a box gift is cute for all ages and works for men and women!
What you will need:
A basket (or box, or crate, just something to put your items in)
Mixer
Coffee Grounds
Brown Sugar
Organic Coconut Oil
Organic Cocoa Butter
3 Mini Mason Jars
Candle
Loofa
Apple Cider Vinegar
Tea Tree Oil (or any essential oil)
White Cosmetic [Kaolin] Clay
Coffee Sugar Scrub: Mix together 1 part Coconut Oil, 1 part Coffee Grounds and 1 part Brown sugar in a mini mason jar. Just that simple!
Mud Mask: Mix 2 tsp of White Cosmetic Clay (which you can buy on Amazon for $5 or at your local cosmetic store), 1 tsp of Coffee Grounds, 1 tsp of Apple Cider Vinegar and 2-3 drops of Tee Tree Oil (or any essential oil) in a mini mason jar until it forms a paste like substance. **Can be stored in a refrigerator for up to 7 days
Body Butter: Take 1 cup of Coconut Oil and 1 cup Cocoa Butter and melt together in a medium saucepan on medium heat. Transfer to a mini mason jar and let refrigerate until it becomes a soft solid. Add in essential oil and mix in mixer until light and fluffy.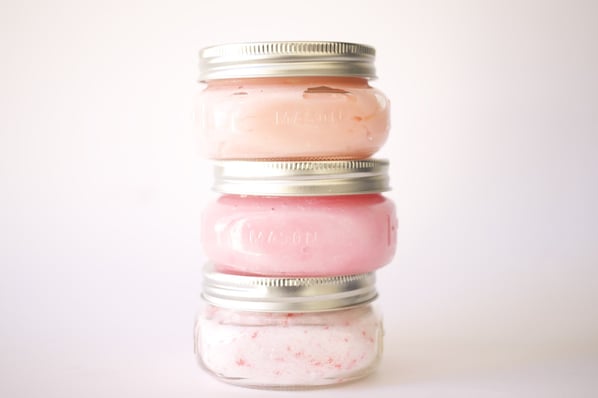 Add the Body butter, Mud mask, Coffee Sugar scrub, loofa and candle into your basket and write a personalized card!