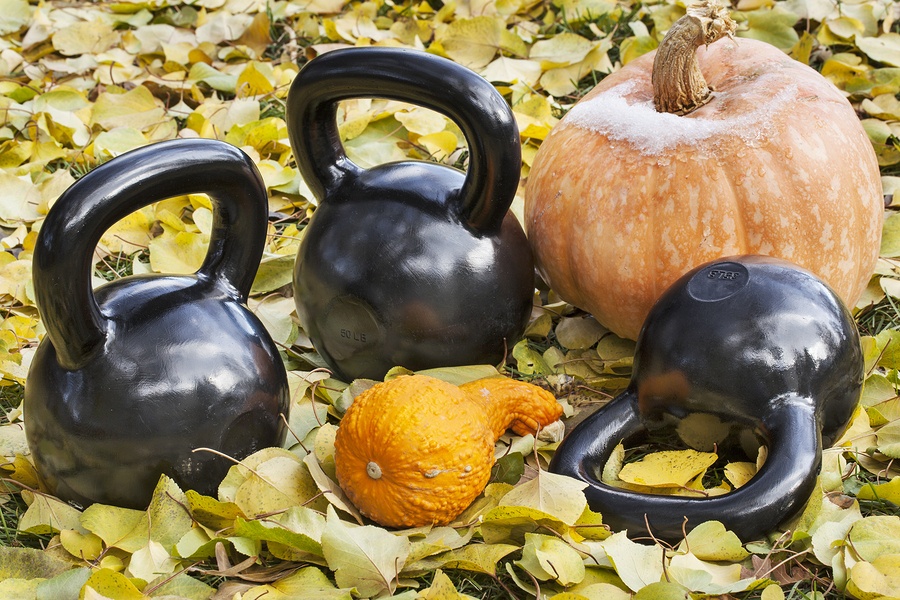 The days are getting shorter, the leaves are changing, the weather is cooling down and so is your summertime momentum to do all the fun things you were doing just a few weeks ago. You awake to a chilly morning, go to work and by nightfall, where has all your energy gone? As the Fall and holiday seasons approach we have to be mindful, now more than ever, of staying fit even when we don't want to. I for one get lazy when it's cooler outside so here are some ways to keep active during these trying times until we are able to relax and take in the warm weather again.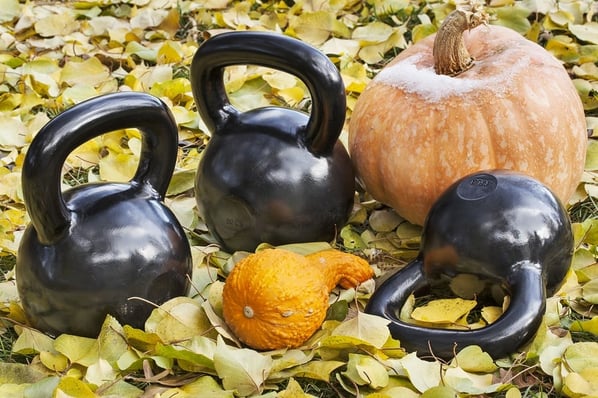 Get an accountability partner: When someone is working out with you or checking in on you it gives you a reason to always stay in the goal-oriented mindset. You can do fun things like challenges (i.e. water challenge, squat challenge, etc.) and video post to keep things engaging.
Workouts on the job: Some of our schedules are just too hectic to go to the gym daily but we all have those lulls in the day. In those moments do some lunges across the room, a couple of jumping jacks, sit ups, pushups, etc. I recommend going on YouTube and looking up simple workouts, there is even a stand up abs workout!
Get the family involved: When you're off work and you get home we all like to wind down alone but engage your spouse and/or kids while doing things you'd have to do anyway. While cooking dinner challenge your spouse to do squats in the kitchen or while checking your child's homework do planks while figuring out problems. Not only will you be spending quality time with your family but working out increases blood and brain flow!
Revamp your goals: When the New Year arises our resolutions are the first thing on the brain, which is great! But your January goals should be different from your September goals. See how far you've come and where you want to go and then work to that point. You may have not attained your goals 100% but little by little you are making progress! Keep it up until you make new resolutions.
Be realistic: One thing that will always discourage you and make you feel like you aren't progressing is unrealistic goals. If you work full time plus some don't set goals that will leave you drained. Try small steps to better yourself. It doesn't always have to be getting to the gym. Try meal prepping and getting yourself and your family living a healthier lifestyle. Start small and make big gains!
Make working out fun: Lifting weights, running on the treadmill, using machines and going to a gym can get so boring so quickly. Find workouts that are interesting to you. Most likely there are plenty of local outdoor options. Check out your city.org site to find local hiking trails, parks or city stairs to run. Find a pool and swim laps or take a water aerobics class or even a Stand Up Paddle Yoga class! Dancing is fun and there are several classes that make you do more than break a sweat. These are just a few fun ideas you could implement instead of going to your regular gym. Spice up your workout and spice up your life!
All in all, just because the Fall and holiday season has approached doesn't mean we have to fall off of our fitness goals. This is the time where we can explore new fitness opportunities, find new healthy lifestyles and make a statement about what we want to obtain within our fitness goals. Summer bodies are made in the winter so it is now that we must stay disciplined and keep going strong. No one said it would be easy but it will DEFINITELY be worth it!