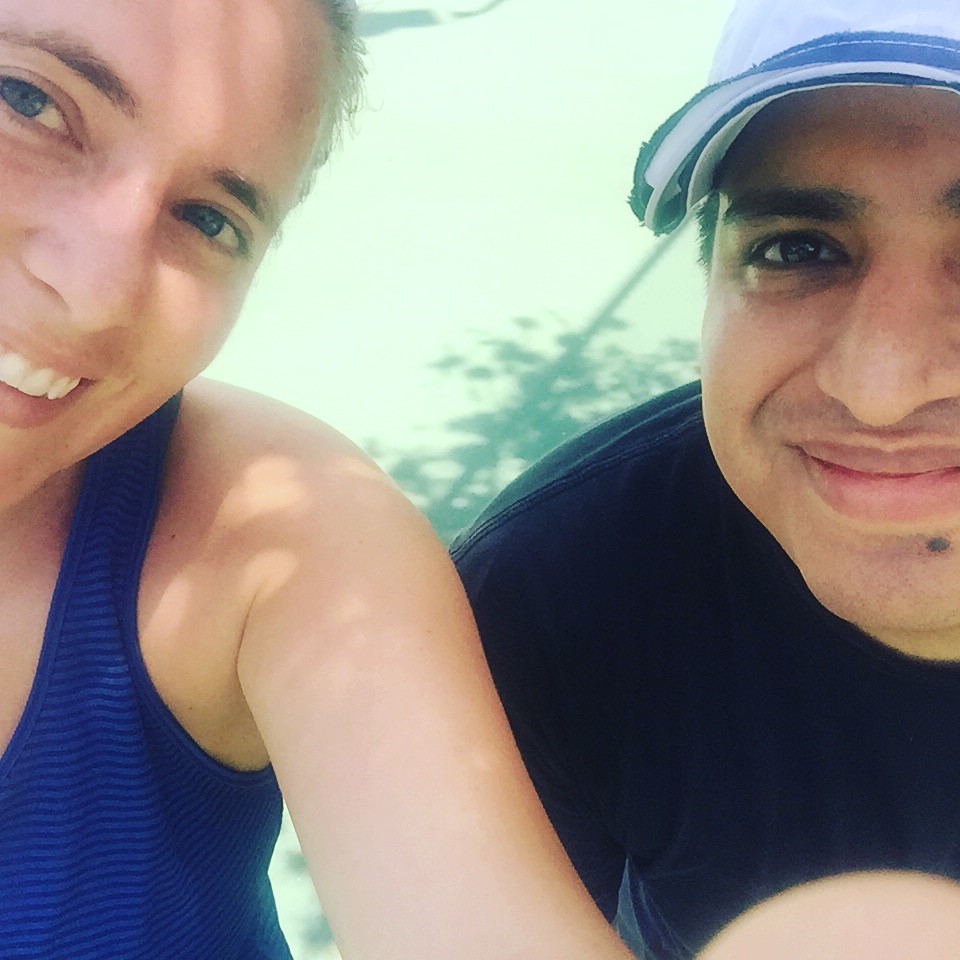 My fiancé, Juan, and I have been together for five long years. We were set up as mixed doubles partners in a local tournament in Baton Rouge and our relationship blossomed from there. We were part of a huge tennis community, where we would play everyday, and end the day drinking beers and eating burgers with all of our friends. We were living the life. Then, the real world hit us like a ton of bricks. We got pregnant, and our world was turned upside down.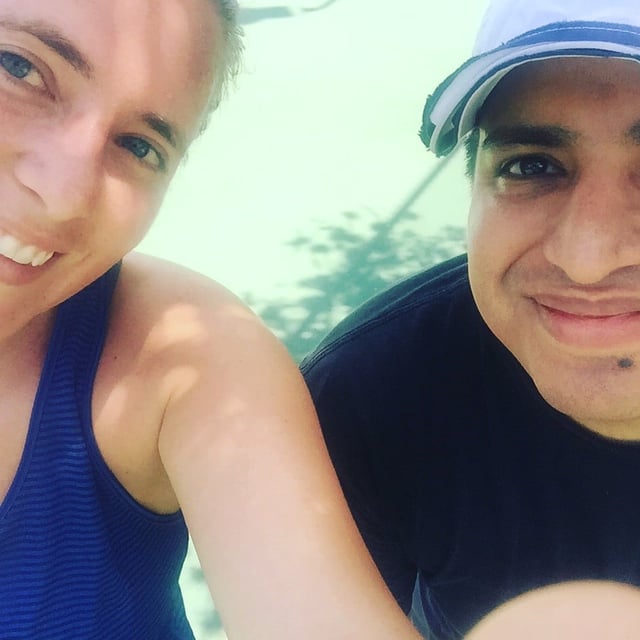 We have a beautiful daughter, whom we both adore, but raising a child is stressful, and we didn't have the time to play tennis as much. We both still played, but one played while the other stayed home to watch the baby. Soon, we were drifting apart; living separate lives, but under one roof. Then, I got a job offer in Houston. Two weeks later I moved with the baby, leaving Juan behind for a couple of months before he could join us.
During that time apart, we realized how much we missed each other, and how much we missed playing together. Since he has moved to Texas, we have joined a club and made the time to play at least one time a week together. It could be with another couple, or just us. Since we have set aside the time to play, we have connected again, both physically and mentally. I no longer feel as if we are living separate lives. Our tennis time has done wonders for our relationship, and for our family as a whole, we are less stressed at home and are able to let little irritations slide.
Tennis not only brought our family together, it is helping us stay together!
How do you and your spouse stay connected?