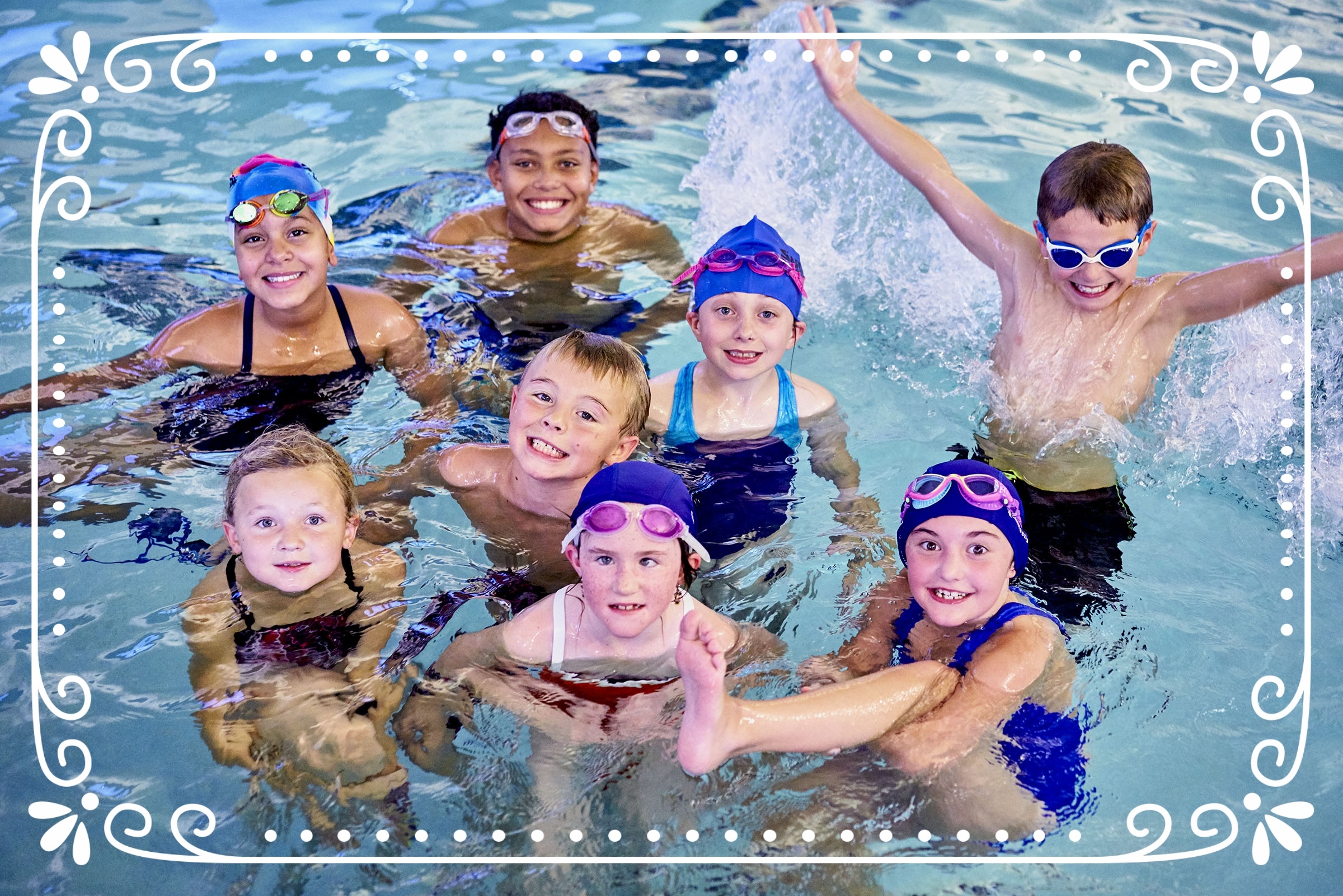 As our family heads into its seventh season of Summer Swim Team with our two oldest children, Jake age 12 and Kate age 8, I thought it would be appropriate to share our family experiences with this once a year SUPER FUN event. Our two oldest children always look forward to Summer Swim Team. Having participated on Summer Swim Teams since they were 5 this time of year becomes one of the most exciting times. For the next couple of months, they will be a part of a Summer Swim Team, they will interact with friends (socially and competitively), make a ton of new friends, stay healthy and active during the summer, and most importantly have a ton of FUN. Some of our best summer memories have been made thanks to our time on our summer swim teams.
March marks the official kick-off of another summer swim team season and the opening of neighborhood pools across the country! Summer Swim Team is one of the best activities for building self-esteem, creating new friendships, and it offers an amazing value for the money.
Here are my top 5 reasons why your kids should give Summer Swim a try!
Just about anyone can do it!

The only pre-requisite for joining summer swim is the ability to swim (anyway, anyhow) across the pool. No previous swim experience required. Just a desire to work hard, learn, and have fun!




Affordable.

If you live in a neighborhood with a community pool, chances are you are already a member of the pool. Summer swim fees tend to be relatively inexpensive – considering your child can practice 5 days a week and participate in multiple swim meets throughout the summer. If you don't have a neighborhood pool, check with your local YMCA, parks and rec department, or local private pools for additional options. As far as equipment goes, you just need a one-piece swim suit and a pair of goggles to get started. Some teams will give your swimmer a team swim cap – others may require you to purchase it. Either way, they are not too expensive.




Social.

It is easy to make friends with kids you train with just about every day! My daughter and her friends do their best to get from one end of the pool to the other first so that they have more chit chat time while waiting for their team mates to finish up. Then there are the swim meets themselves – tons of cheering, friendly competition and socializing for the kids.




Fitness.

Whether your child plays

soccer

in the spring,

basketball

in the winter, or

gymnastics

all year long, swimming an hour a day 4-5 days a week for the bulk of the summer just improves their overall fitness level. Cross training is excellent for any athlete.




Self Esteem. Regardless of what skill level your child starts the summer with, it is just about guaranteed they will improve as the summer goes along.


Make some memories this summer! Get your kids involved in summer swim and watch them flourish.