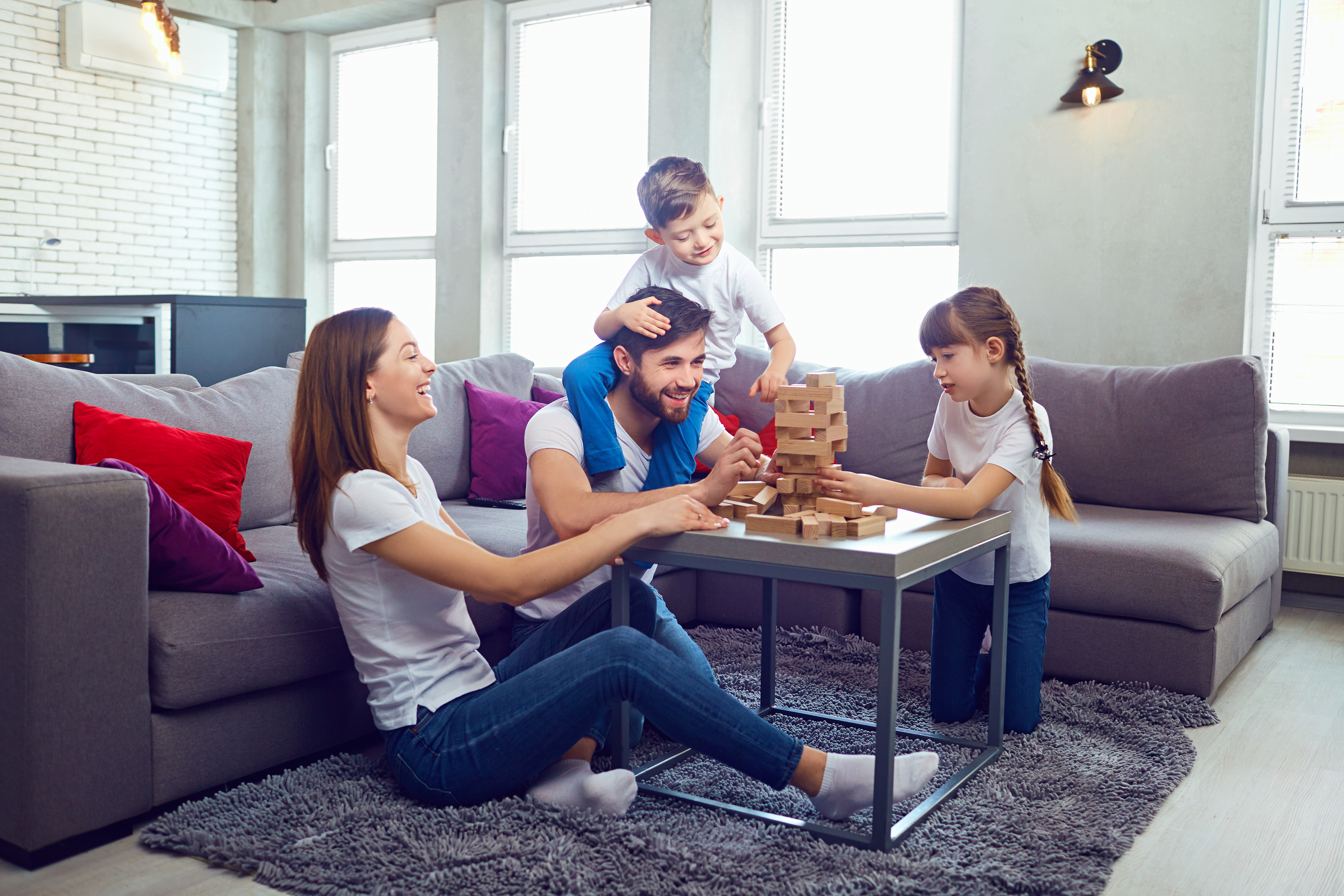 As a family spends more time together, there's more room for bonding, growth, and a whole lot of fun. Scheduling family night is the perfect way to ensure your family spends quality time together regularly. But did you know that family evening activities also come with healthy and educational benefits?
The Important Benefits of Family Night
Plenty of research and experts agree that getting the kids, teens, and adults in your family to participate in family evening activities together has real perks that extend beyond entertainment. Here are a few ways family night can benefit your family:
1. Children Have Success in School
Research has shown time and time again that parental involvement leads to academic success. That's precisely why many schools host family nights with activities for children and their families to enjoy together. You can mimic those benefits from home with family evening activities at your own family night. Make a math night, literacy night, or STEM night — anything goes, as long as amusement and learning are involved!
2. Children Make Healthier Choices
Getting involved in your child's life early can only help them when they're older and experiencing more complex situations in their daily lives. Adolescents are at risk for mental health challenges, but according to the Centers for Disease Control and Prevention (CDC), parental involvement can help them make sound, healthy decisions for themselves. Participate in family night activities at home while your kiddos are young to facilitate family bonds, a sense of security, and confidence that can carry them through more challenging years.
3. Families Build Strong Bonds
According to The Legacy Project, in addition to reading together and listening more, participating in activities together is one of the best ways for families to build bonds. Eating meals together at the table is an excellent way to get deep in conversations with one another, but engaging in interesting activities gives you the chance to try new things. And there's no better way to build strong connections than when you're having fun and laughing together.
How to Make Family Night
a Memorable One
We know that family night is important, but making it fun for everyone can be a challenge and can even feel overwhelming to parents and caregivers with packed schedules. First, remember that family night ideas and activities don't need to be intricate and super-planned. You can set up spur-of-the-moment activities whenever you can squeeze some time into your family's busy schedule and still guarantee fun, learning, and bonding for everyone.
Then, get everyone in on the planning action! You might sit down together on a weekend to plan a few activities for Wednesday night's family time. Or, have each family member jot down 10-20 of their favorite activities on a piece of paper. Cut out each activity and put them in a jar. When you're ready for your next family night, you can draw a few slips of paper and complete those activities together.
Be sure to choose a mix of family night ideas that everyone will enjoy, no matter the age. If you have big age gaps with kids, you might choose one activity for each age group or have the older kids help younger kids with intermediate tasks. This way, everyone has a role in making memories together.
Have Regular Family Night Activities at Home
Family activities lead to new memories that each of you can cherish forever. Getting into a family night routine at home is the key to keeping your family bonded. If possible, pick one day a week to try fun new activities together. If you can't make that happen, shoot for once a month — the benefits will still be there!